LACI, JOSH, BRENDAN, AND TOBY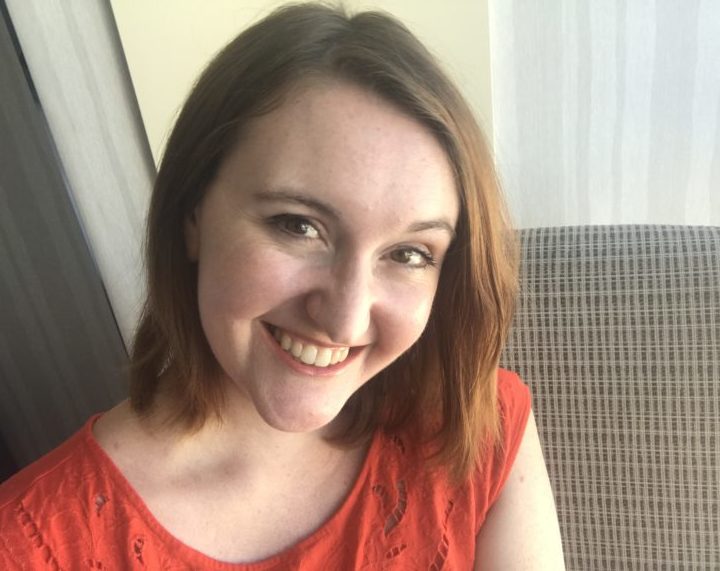 Entrepreneur, Mom, and Creative Head of Whimsy
Laci loves telling stories. Whether practicing her Disney character impressions while reading stories to the kids, drafting an elaborate Facebook tale of the crazy thing that happened last Tuesday, or singing a moving ballad onstage at church, it comes easily to her, and she really enjoys it! Laci is looking forward to sharing her stories and experiences with other families who enjoy discovering unique adventures! 
In college, Laci's love for storytelling and art led her to major in Animation. She loved learning how to expand her art skills, but the dwindling job security and packed schedule wasn't the best fit for the family life that she hoped to build one day. Through a series of jobs that included being a tour guide (just wait til you hear about the time she accidentally ruined the take of a Spielberg film), children's book illustrator, Disneyland photographer, and graphic designer, she finally found her calling…as a voice actor! (Curious about this? She teaches an online course over at lacimorganvoiceovers.com)
It's the perfect fit for Laci; she gets to create characters and learn about how to use her voice to bring them alive, while staying flexible to be able to enjoy her family and go on plenty of cool adventures with them. It has also given us opportunities to attend some really neat events, which makes our animation-loving, geeky hearts happy.
We hope you enjoy hearing Laci's tales of daily life as a working mom in entertainment, juggling a career and also (gasp!) homeschooling our eldest son. It certainly is an interesting journey! We also hope that we can share some of the things that make our lives easier, and some of our favorite places to unwind. Laci plans to use all her creative skills in production, narration, and art to make our stories shine!
You can follow Laci's other social media accounts and VO website here:
Camera Guy, Dad, and Lead Planner of Family Wandering
Josh is the guy that handles the details and likes to plan ahead. He keeps us grounded! That doesn't mean that he's inflexible though…Josh certainly isn't afraid to be silly and spontaneous, as you'll certainly see in our videos! 
Josh has also always had a passion for film and cinematography since he was very young. He's looking forward to showing off some of his camera skills here on the blog!
Josh grew up in a small mountain town, which gave him a love of nature and respect for the environment. Being in nature recharges him! In college, he majored in Religious Studies at UC Berkeley (not typically what you'd think someone would choose there, right?), then went on to get his doctorate in Psychology at Azusa Pacific University.
Today, he works at a large software company as a type of "Data Psychologist," helping organizations use statistics to improve Behavioral Health. He does a lot of traveling for his job, so Laci and the boys like to tag along and discover new places to share with our readers!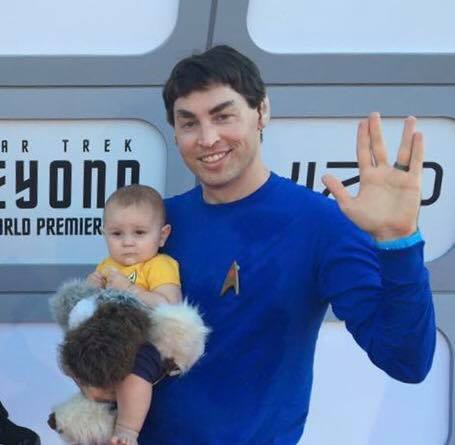 Here are Josh's social media accounts: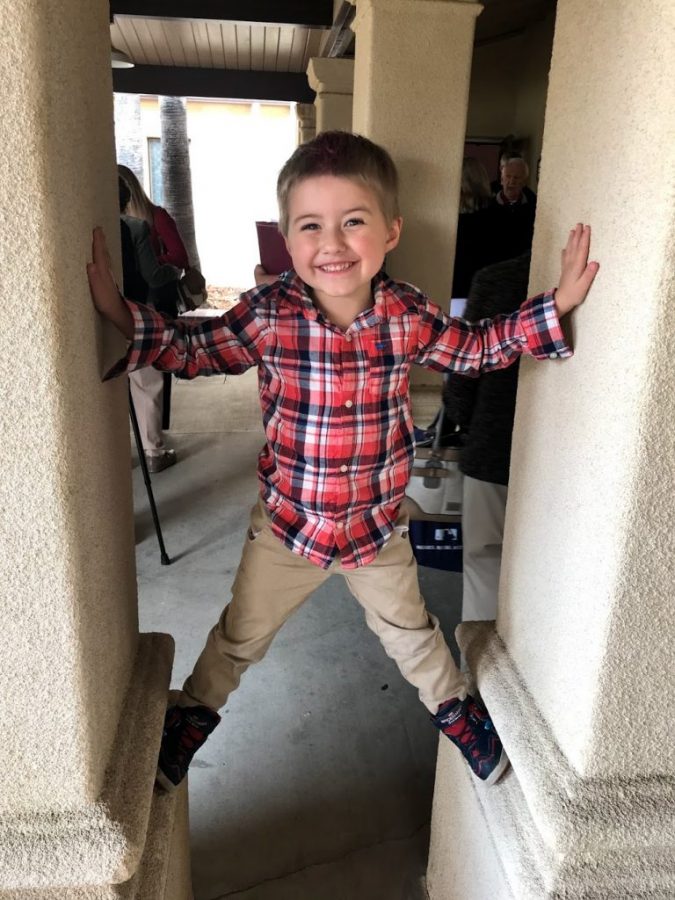 The Heart, Philosopher, and Camera Assistant
Brendan is 5 years old going on 30. He always notices details and asks us really thoughtful questions about the things he's experiencing! He is an amazing reader, and is currently enjoying working his way through the first Harry Potter book (he will tell you that he's definitely a Griffyndor. Mom's a Hufflepuff, and Dad and Toby are Ravenclaws, if you wondered. Our cat is obviously Slytherin). He really loves music, and has so much fun figuring out how to play songs on the piano or playing singing games with Mom. 
Brendan just started kindergarten this year, and is excited that he will be able to learn all sorts of things on the road, and visit some cool places with mom and dad! He's a wonderful big brother to Toby, always looking out for him and making sure he feels included. We love his thoughtful heart.
When Brendan was a baby, we quickly learned that he was allergic to dairy, when his formula caused some bad reactions. It required us to watch his diet carefully, and change a lot about the way we ate in our household. Later on, when we decided to test the whole family, we discovered that we have some allergies too! (Dairy for Laci, gluten for Josh) Now, Brendan has become our resident expert on finding non-dairy treats wherever we go to. He's always thrilled when we find another new food that is safe for him. He's quite a good little helper in the kitchen, too!

Brendan is also a budding photographer, and likes to show off his own take on our adventures (though they might be a little shaky). Look for his mini-vlogs in the future!  
The Little Whirlwind, Artist, and Engineer
Toby is our little dynamo, always rushing through the house wearing a superhero cape and excitedly telling us things AT THE TOP OF HIS LUNGS! He loves exploring, and follows his big brother everywhere. He is so excited to be starting preschool this year, so he can be a "big boy" too! He loves to draw and practice his handwriting, and enjoys building things with his toys. Toby also likes to sing, taking after his mom and randomly belting out "Let It Go" around the house. Or anywhere, really. Just because.
Even though he is full of energy, Toby has such a sweet little demeanor. He loves to cuddle, and is always willing to give hugs (although sometimes they are in the middle of tackling you). He is a bit of a bottomless pit though, always reminding us about "snack time," so we have to make sure that our adventures always include plenty of food breaks, thanks to Toby!