The ULTIMATE GUIDE to Surviving San Diego Comic Con (SDCC) with Kids – Part 1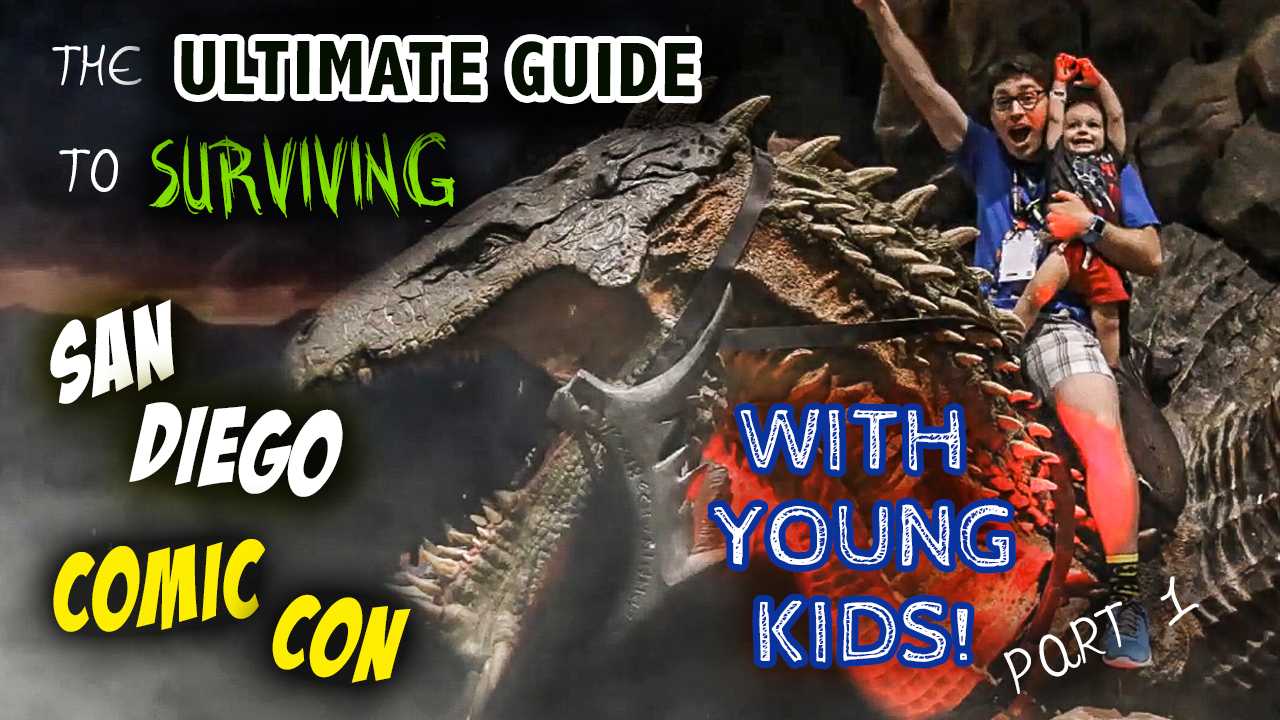 First of all, don't forget to download
the official SDCC app
so that you have a map to help you find where you want to go! It can get quite confusing for newbies. Once, we trekked a long time in the hot sun to see a panel at "the Hilton," only to realize that there were MULTIPLE Hiltons and that we were at the wrong one, in a totally different direction, across a crowded street. 
Don't do that.
If you're bringing a car, know that most of the streets surrounding the convention are closed down to vehicles for public safety. You wouldn't want to drive through anyway; the crowds are massive. Try to reserve parking ahead of time at either end of the downtown area, so you're not stuck getting in and out in long waits. We've liked parking at the Hilton Bayfront, but it tends to sell out of spots quickly. Like the rest, parking spots are now part of a lottery (look up the "ACE Parking sale" and register early), but there may be some locations still available after it concludes.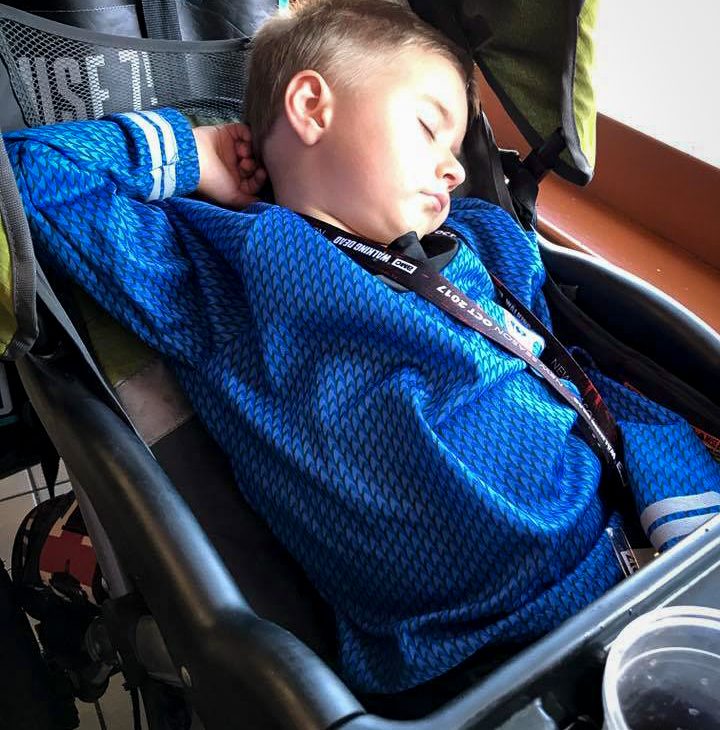 If your kids are under 5, you'll probably want to bring a stroller, even if they prefer walking. Why? Well, SDCC is MASSIVE. Even the most energetic toddler will inevitably get tired legs, and it gets tiring to have to carry them when it's hot and crowded. Our 6 year old likes to ride perched on the front of the stroller when he gets tired, and we've also used
Buggy Boards like this
 to allow him to stand while moving quickly through a crowd.
Also, a stroller lets YOU be a little less burdened when you're moving. You can store your backpack, snacks, or swag bags in the stroller, keeping your shoulders from aching. We joke that we don't know what we'll do when our kids outgrow the stroller…maybe bring a helper donkey with saddle bags? Haha!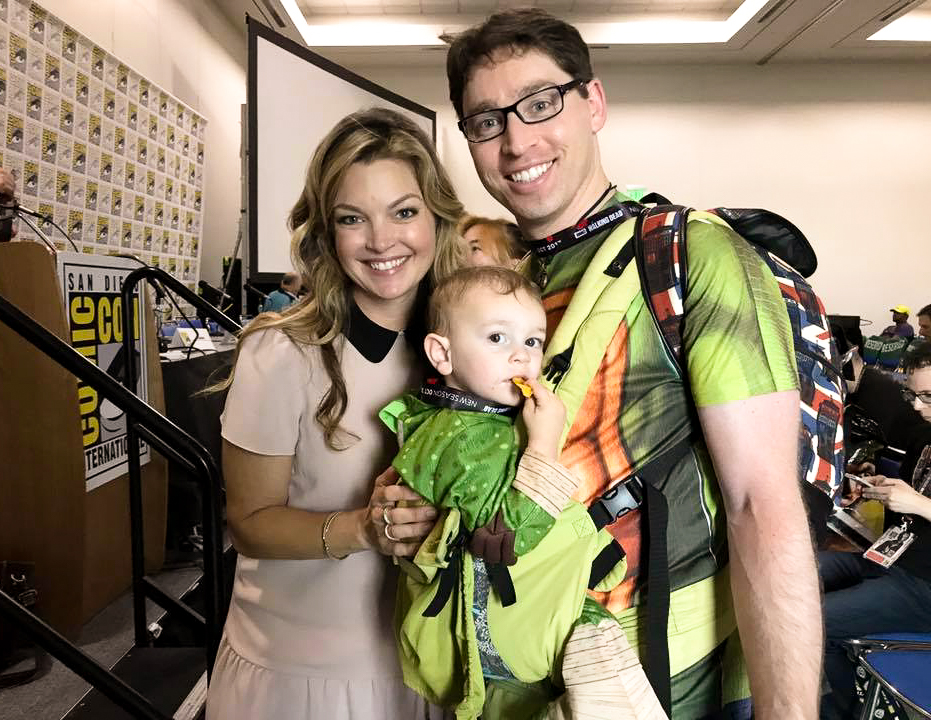 It IS wise to put together a list of events and offsite activations that you're interested in, before the Con starts. We look at the SDCC schedule (
https://www.comic-con.org/cci/programming-schedule
) when it's released, and make an
Evernote
file on our phones of things we're each interested in seeing that we share with one another. That helps us stay on task, and we can check it as we go along to see what is coming up.
Here are a few blogs and social media accounts that you should be sure to follow in the weeks leading up to SDCC. You'll be able to get all the info you need and put together the perfect "must see" list for your family!
Even if you've never been to SDCC, I'm sure you've heard stories about the famous "Hall H." This is the biggest venue at SDCC that hosts the most popular panels. Marvel, Game of Thrones, The Walking Dead, Star Wars, etc. 
The hard part about Hall H is that people have been known to line up DAYS in advance, camping outside to get a good spot. They also do not clear out the hall after each panel, so if you hope to see one later in the day, you'll probably have to get in there at the beginning and just stay in your seat. (Yes, there IS a bathroom inside)
We really wish this was done a little differently, because it makes it nearly impossible to experience if you have young kids. Over the years, however, it has become almost a badge of honor, an "I survived the Hall H line!" thing. It could probably be fun if you have multiple family members to trade off with and a nearby hotel, since you can meet a lot of like-minded people to chat with. Celebrities have even been known to do surprise things like bring donuts to line campers in the past.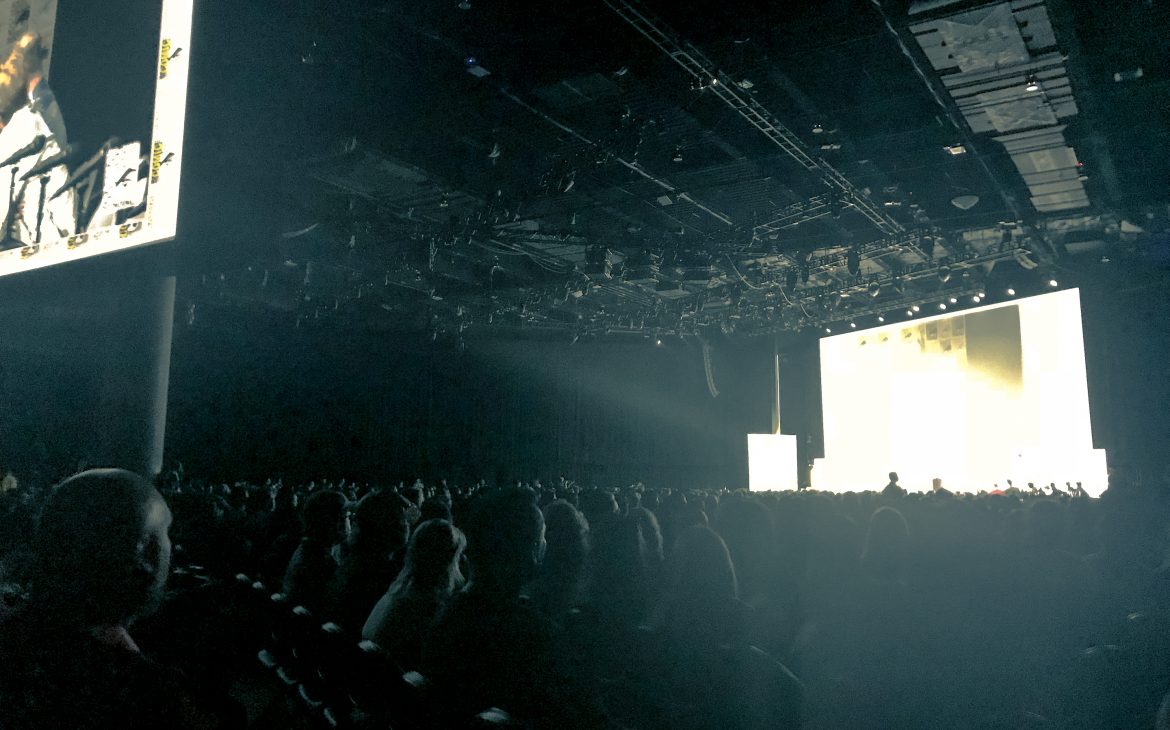 However, we'll be honest.
If you are there with young kids, Hall H is probably not worth it. The amount of time you'll spend in line means you won't get to see much else that day, and kids just don't enjoy long lines. Much of the time is spent standing or in the sun, and that gets pretty tiring. While you may get to see a favorite actor in person, the actual content of the panels is not always that exclusive… the cast tends to stick to safe topics that don't give away spoilers, any trailers shown usually get released soon after anyway, and much of the panel ends up being posted online later. You probably have a better chance of seeing that celebrity just by walking by their autograph table, too.
If you just want to be able to say you made it to Hall H though, it is possible. One year we had really hoped to somehow get to see the Sunday Doctor Who panel with 12th Doctor Peter Capaldi's farewell, so right before it started, we moseyed on over to check how long the line was….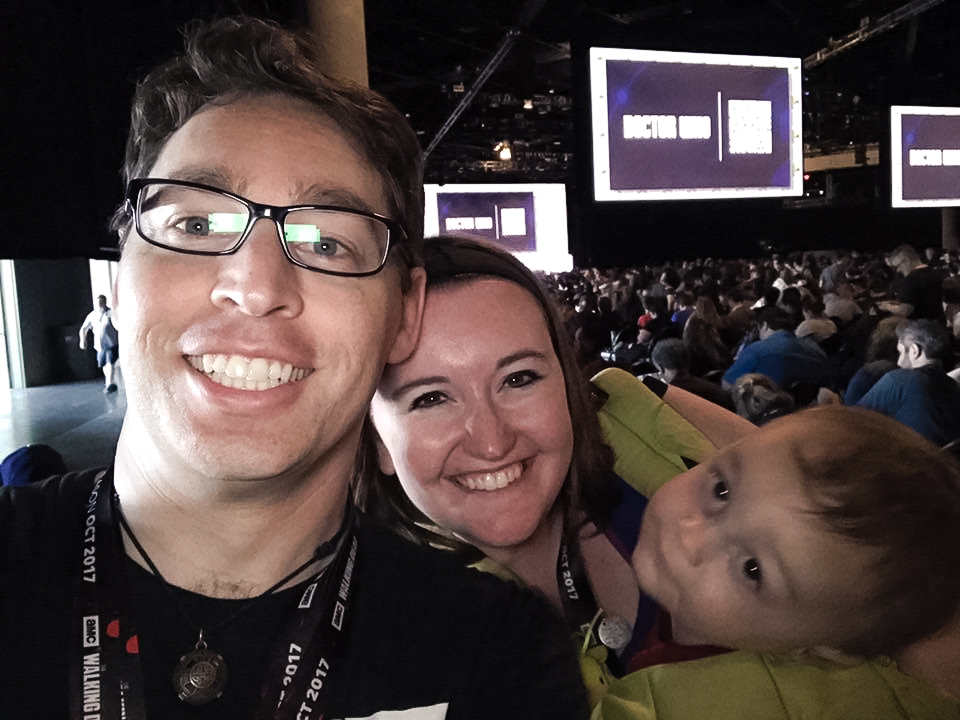 It was WALK IN. 
Yep, we walked right in to Hall H. Sure, it was way in the back (the panel participants looked like ants), but there was a big screen. And we didn't have to camp out in line all day! 
We were lucky enough to make it into the Doctor Who panel the next year for 13th Doctor Jodie Whittaker's intro, too, though that required a slightly longer wait outside as we crossed our fingers and hoped that enough people left the previous panel to allow us seats inside. We just fed the kids lunch there under the tents, and it wasn't too bad. I think they cut off the line right behind us, so we were pretty fortunate that day!
Bottom line, if you want to get in, you likely can, if it's not as popular a day. Sunday is usually possible.
Phew! That's a lot to digest, and the Con hasn't even started yet! We hope we gave you a little to think about, that will start your planning process.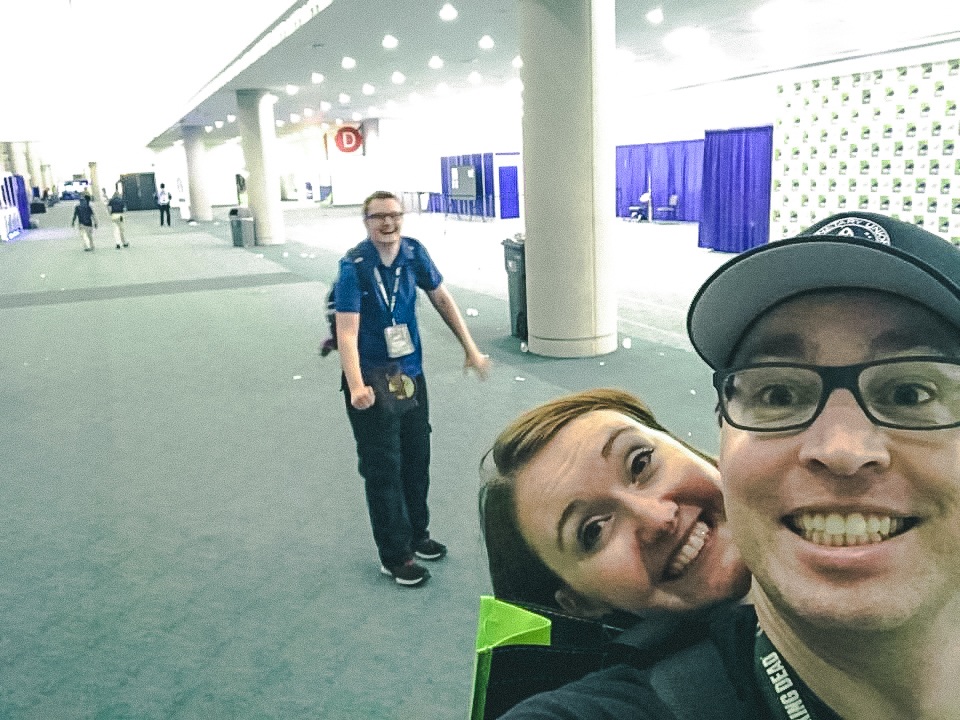 Now if you're ready to brave SDCC, let's move on to Part Two, where we talk about what a day at SDCC might actually look like.
Have you braved San Diego Comic Con with Young Kids? What are YOUR best tips for the pre-planning stage?
Tell us below in the comments!