The Ultimate Guide to Surviving San Diego Comic Con (SDCC) with Kids – Part 2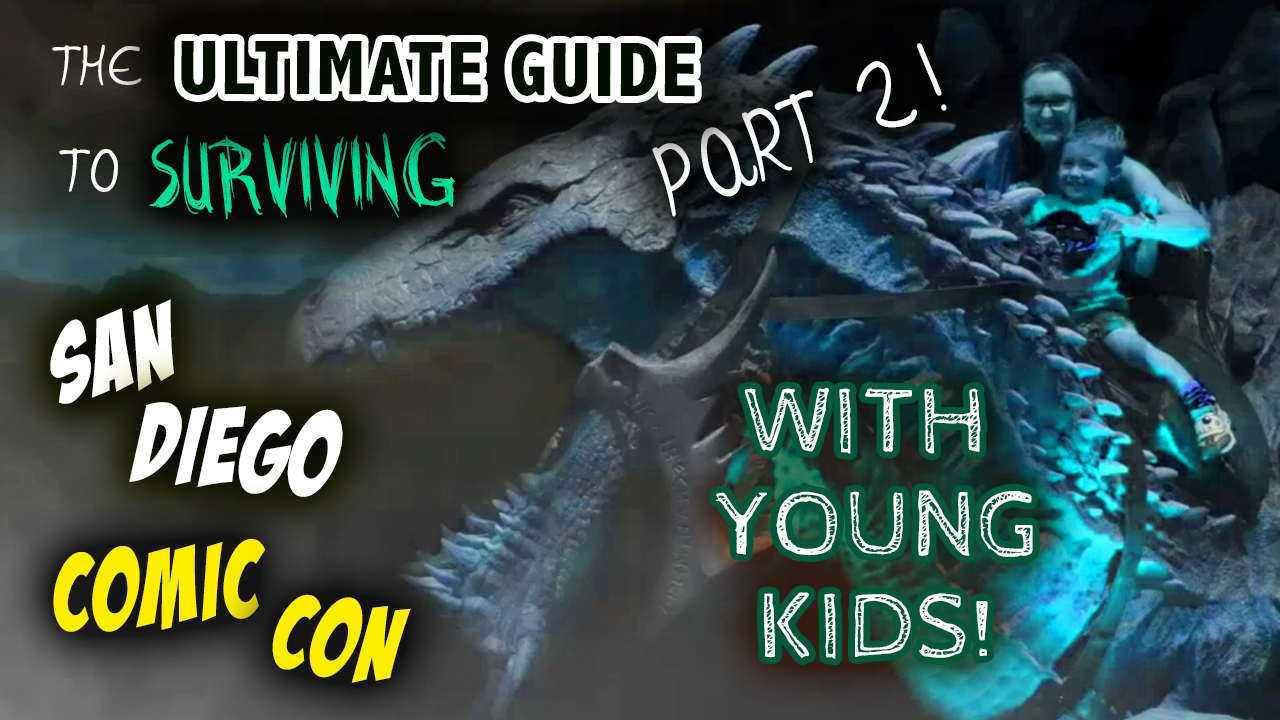 *We like to share things we find helpful with our readers, so this post may contain affiliate links. If you click on them, we will receive a portion of any sales made, at no additional cost to you. We appreciate it! See our Disclosure page for more details!
Did you miss Part One, where we discussed pre-planning and basics (Hotels, Transportation, Getting Badges, and Using Strollers)?
Don't Worry! You can go back and read it HERE!
Attending SDCC...the Con of all Cons!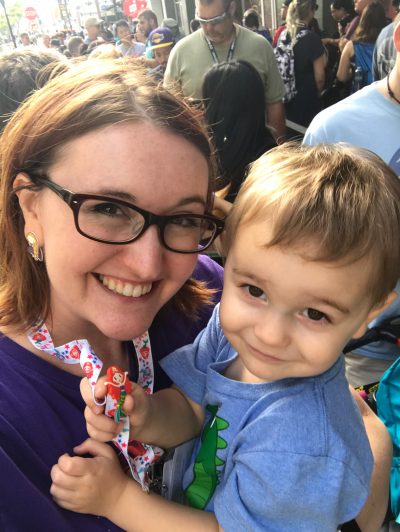 Let's be real. If you've been to other comic conventions, you may think that you're used to big crowds and long lines.
This is a whole new ball game. Do a Google search for "SDCC Crowds" if you don't believe me.
The crowds at San Diego Comic Con are another level of crowded. Think shoulder-to-shoulder, shuffling along in herds in many areas, often with people who are sweaty and forgot their deodorant, or carrying large costume pieces that bonk you in the head. Add to that security people yelling at you whenever you stop, and directing you the opposite way of where you want to go, and very little clear signage.
Sound horrendous? Take a deep breath. You can do this. Everything else is worth it.
Something that most people wouldn't guess about Josh and I based on our careers and the amount of public speaking we do, is that we are both major INTROVERTS. That means that encountering lots of people and interacting all day with small talk especially exhausts us, and we tend to prefer more quiet environments with lots of space.
SDCC is… not that. So we do our best to limit the amounts of time we're crushed in a mob of people, standing in line, or near really loud speakers. Josh finds that noise cancelling in-ear headphones help him manage the stress better. (He likes these ones from Bose)
If you think your child wouldn't be able to talk to an adult or they're too young to memorize your contact info, having the kids wear ID bracelets might be a good idea, just in case they aren't wearing their lanyard. We got these, which are waterproof and reusable, and not easy for little ones to tear off. 
Another great option is skin-safe tattoo markers like these. I decorated a little spot on their inner arm with their info and a different superhero doodle each day.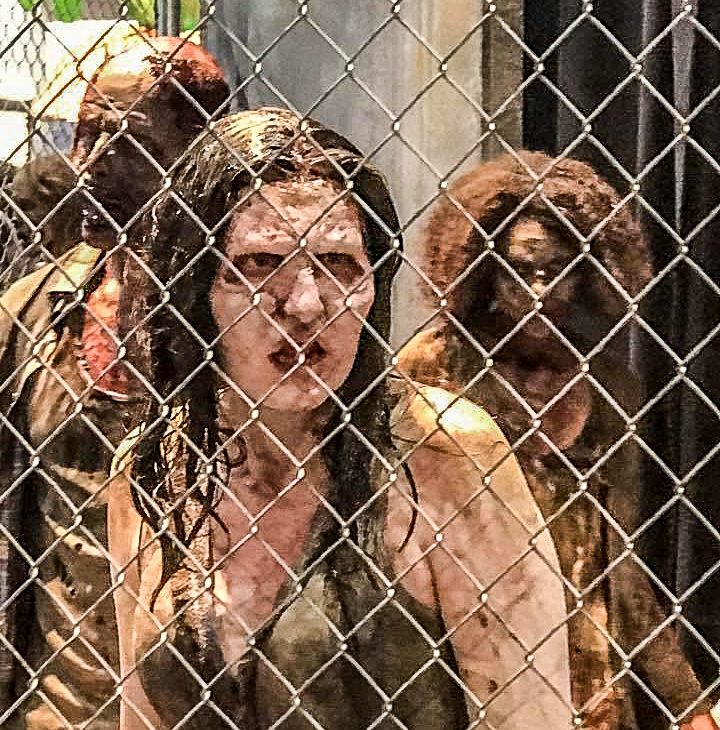 This is also a good time to mention that there may be some areas you'll want to avoid with your kids. Most of the things you'll see around the con are pretty kid-safe (and the things that aren't will probably go over their heads anyway), but there will definitely be some scary images and adult content scattered around. AMC's "The Walking Dead" for example, has a booth complete with creepy "walkers" that lunge at the fences while people walk past. We usually steer around this booth to avoid giving the kids nightmares, and they're none the wiser!
I loooove cosplay. It's so much fun to recreate outfits from my favorite characters, and "become" them for a day! The kids enjoy dressing up too, so we often theme our outfits as a group. Some of our favorite cosplays have been Teenage Mutant Ninja Turtles, Jurassic Park dino wranglers with T-Rexes, and crazy Star Trek moments like 4 year old Captain Kirk riding a Gorn and 1 year old Kirk covered with Tribbles (yep, we were pretty proud of those, and they won a costume contest at the Star Trek Beyond world premiere at the 2016 SDCC).
One thing is for sure: people LOVE seeing kids in cosplay. When the boys are in a great costume, so many con-goers and vendors interact and play pretend with them! It makes their day. It has even allowed the kids special access to chat with celebrity guests (sometimes they stop US to chat!) or gotten them free prizes, just because it is clear that they love certain things (like the time a vendor spotted Brendan enthusiastically posing in his Spiderman costume, and surprised him with a Spiderman Mr. Potatohead). When you let your kids express their fandom, it really puts a smile on people's faces.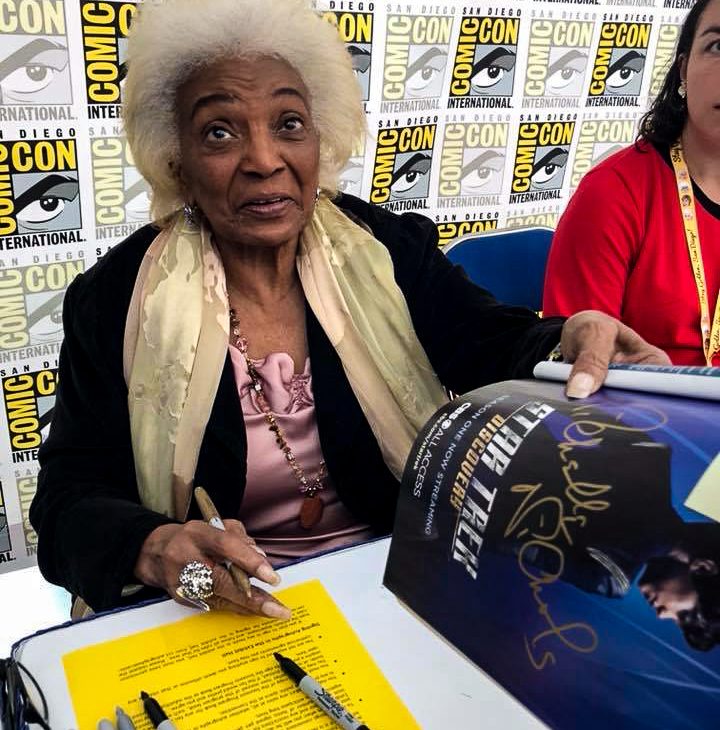 If you don't live in an area where filming is common, you might not have many opportunities to meet celebrities. The good news is that SDCC gives you LOTS of opportunities to see them, often without paying extra for an autograph! 
Sails Pavilion often has tables with voice actors and movie stars that you can chat with easily (we enjoyed talking to Kevin Conroy, the voice of Batman, at his table). If you pass through the area, you might see some pretty famous people seated at the tables, or walk by them as they're escorted to their session. It's an easy way to get a little thrill at seeing someone you know from tv or movies, without adding a lot of extra time to your schedule or making the kids sit through a panel.
A little known fact is that everyone signing in Sails Pavilion have agreed to provide one free autograph in your Souvenir Program Book. There may be a line that they cap, and some signings are ticketed in the Exclusives Portal, but you can still see the folks up close in most cases by walking by.
With the addition of the new Exclusives Portal, you can "win" a chance to meet and get something signed by an entire cast. However, your chances of getting the ones you want are slim, and if you do win a session, only one adult can go. Kids can join a parent in line, however, but the other adult can't even stand in line or get close to the signing table unless they have a slot, so you will be separated.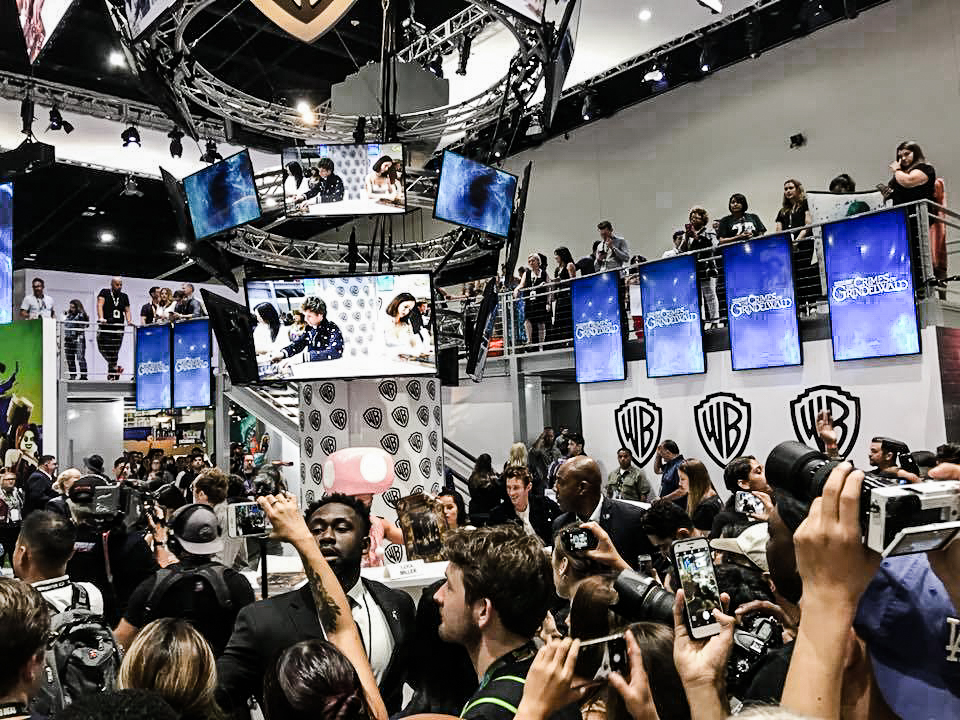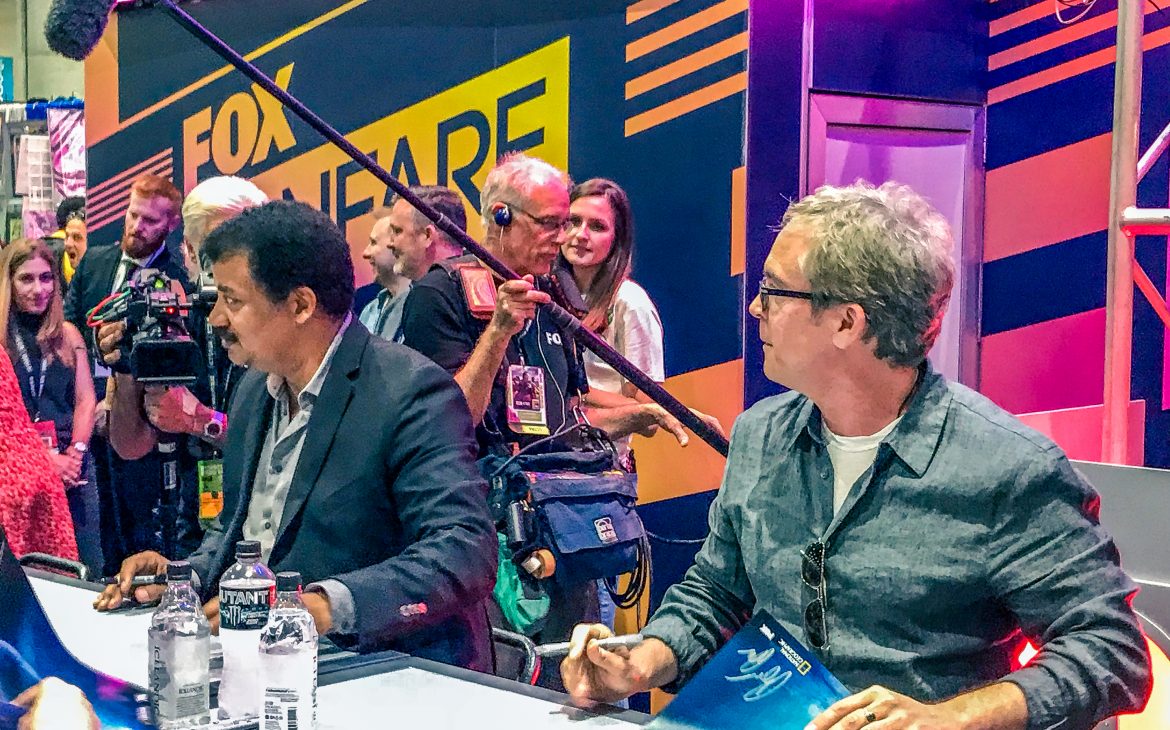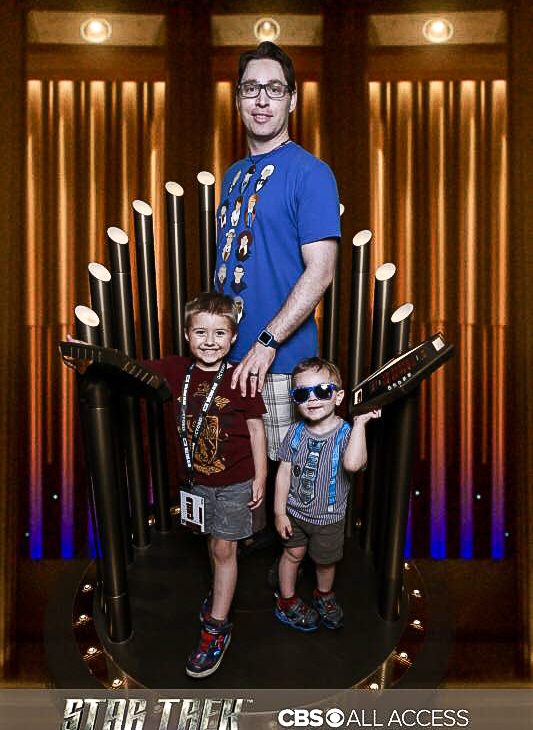 Offsites are usually our favorite experiences from SDCC each year! There are so many of them, and it's fun to walk around and see what you can find. There are even street teams whose sole job is to surprise people with free stuff!
While some experiences require that you show your convention badge, others are open to anyone, so you might be able to participate even if you don't have a badge. You may want to line up extra early for any that you are interested in, though. Some take reservations ahead of time (like this year's NBC experience), and those details are emailed out to attendees, so unless you're following up carefully on the news, you may have a long wait.
Which brings us to the next point: research! It can sometimes be hard to find information about all the offsites once SDCC starts, so you'll want to browse through the descriptions and familiarize yourself with the options beforehand. Some activities are restricted to age 21+, so you'll want to know that ahead of time. Outside Comic Con and the SDCC Unofficial Blog are wonderful places to find out more.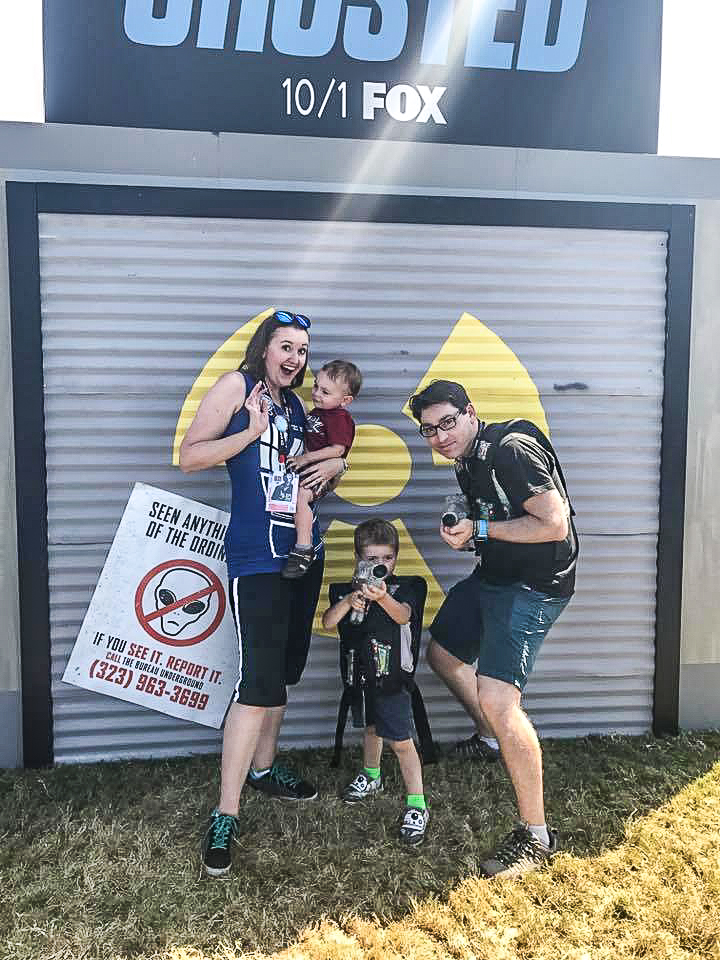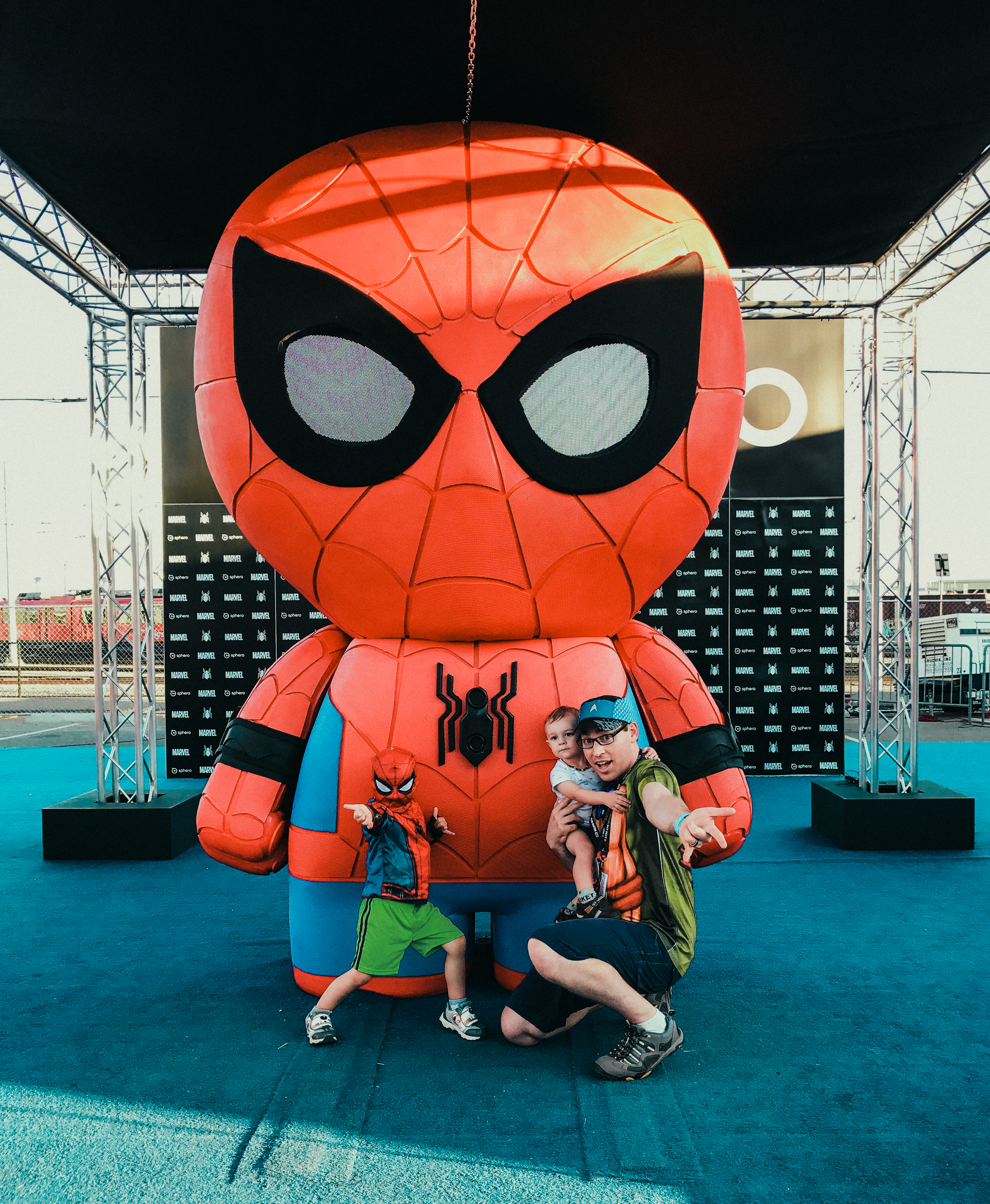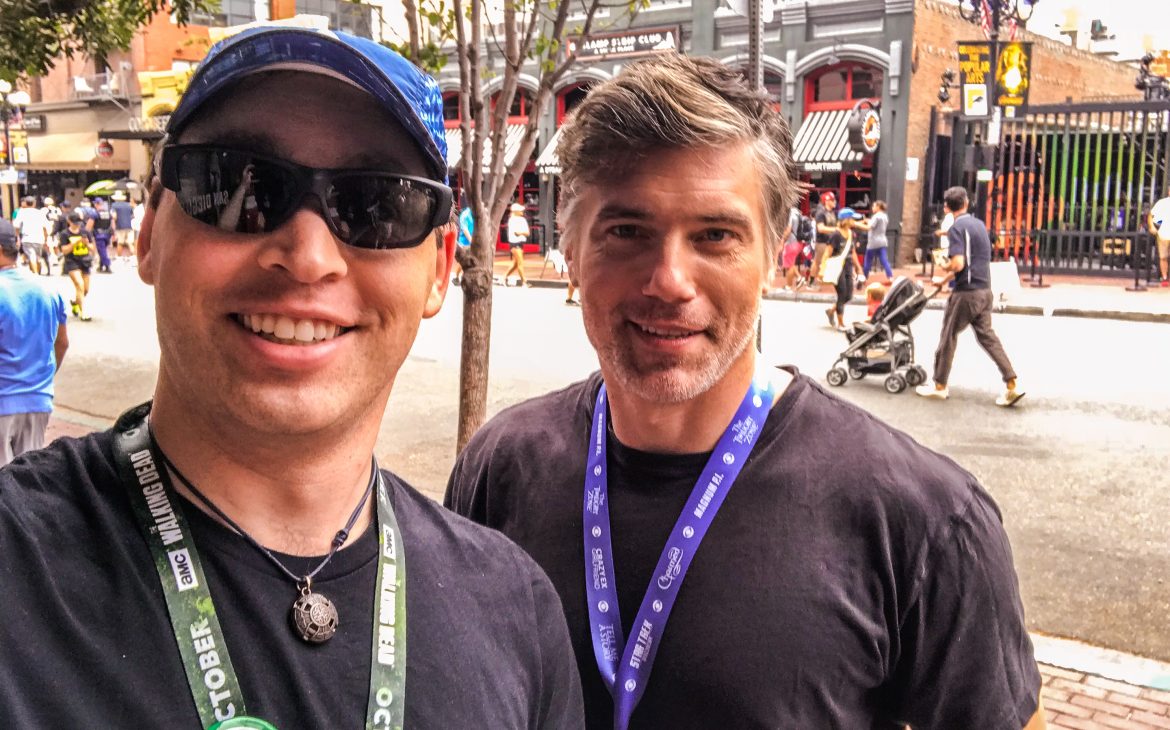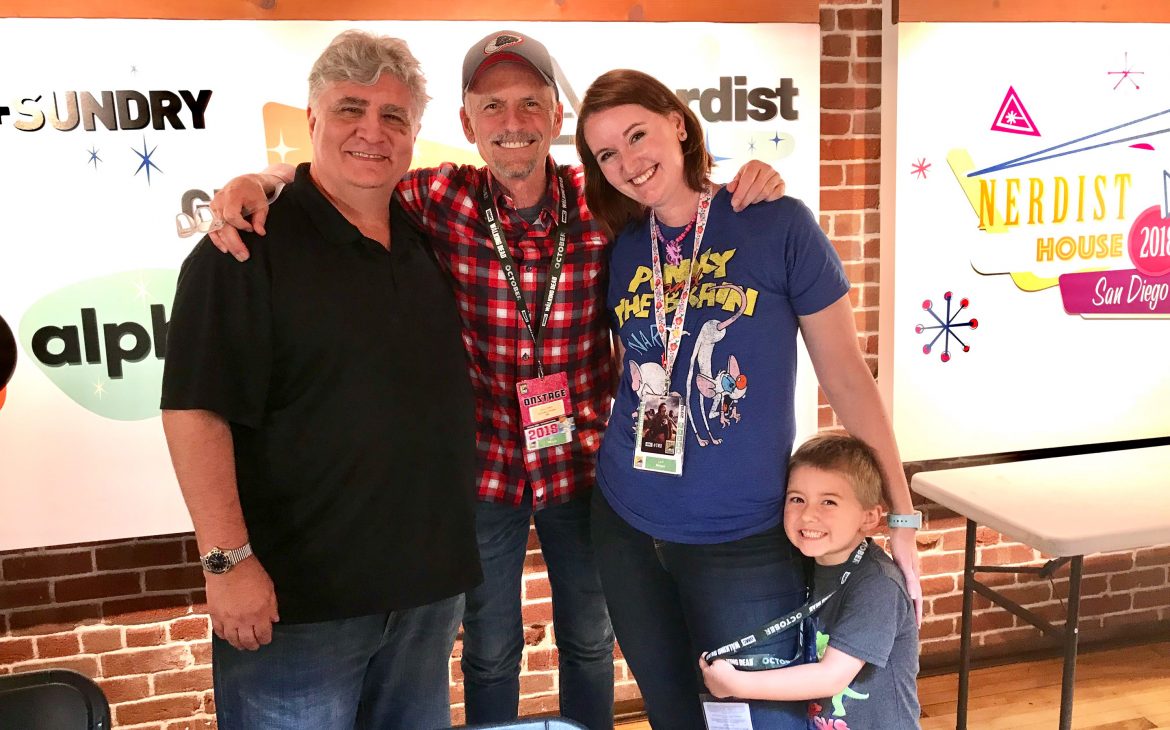 If you are able to get one ahead of time, you may want to bring along a poster tube like this, or have one waiting back in your hotel. It saves space when you can roll up any signed posters or artwork you collect, and it keeps them from getting creased or dented. Sometimes booths (like FOX) give them away or sell them as well. Tube giveaways run out fast, so go there first thing!