5 Reasons Why Kids SHOULD be in your Kitchen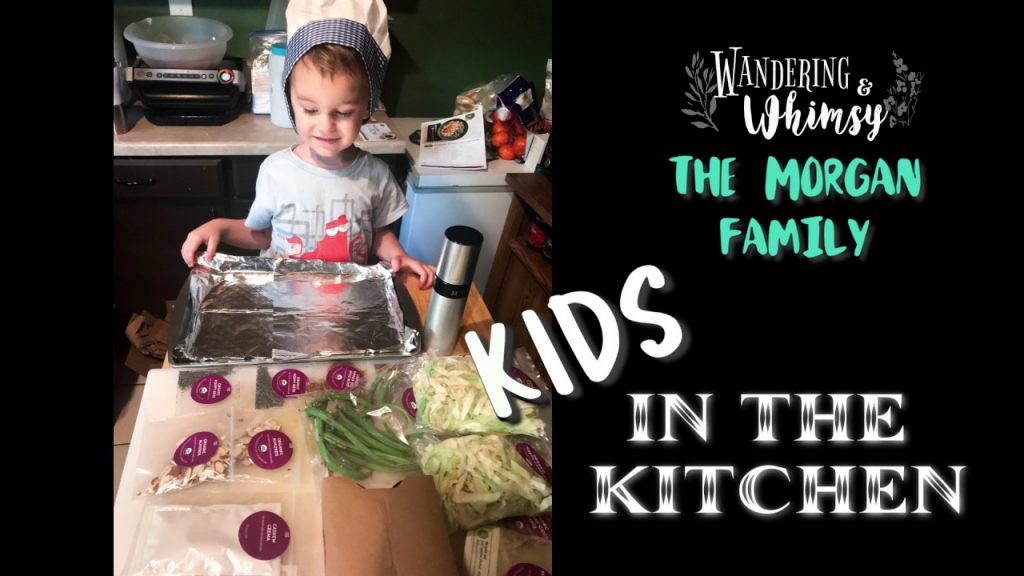 5 Reasons Why Kids SHOULD be in your Kitchen
"No Kids in the Kitchen!" That has been our repeated phrase, when the boys have once again snuck in to grab snacks from the pantry. But when it comes to preparing dinner, it can be good to take the opposite view..."kids! Come help in the kitchen!" Here's why.
I remember when Brendan was little, he was an eating machine. Anything we put in front of him, no matter how funny looking, he would immediately gobble up. And then one day, he suddenly complained that something (probably a vegetable) was "icky." *sigh*
This was probably around the time when Toby was a newborn, and we were relying a lot on processed fast food. We were all just so tired, and the last thing I felt like doing was cooking! Unfortunately, this sort of "trained" Brendan's taste buds to crave things like chicken nuggets and fries all the time. Anything that didn't fit that super salty/sugary taste now got rejected.
In order to save a bit more time, we decided to start using some meal planning kits, so we wouldn't have to go shopping with a newborn or come up with recipe ideas.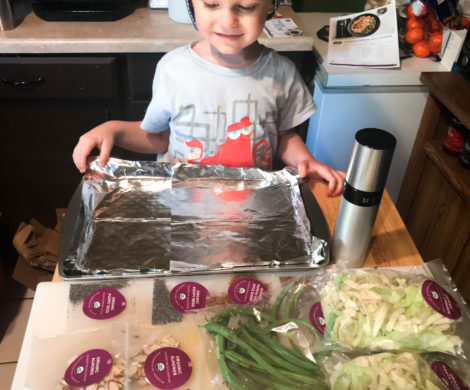 The amazing thing? Suddenly, Brendan wanted to help. Instead of trying desperately to cook dinner while hoping he wasn't destroying the house in another room, he was an active part of contributing to the meal. And because he made the meal, he was a lot more likely to want to eat it. 
Many parents don't want their young kids anywhere near the kitchen while they're cooking. But we have learned that if you include them at an early age, they will appreciate the hard work of making meals more…and there are plenty of other benefits, too!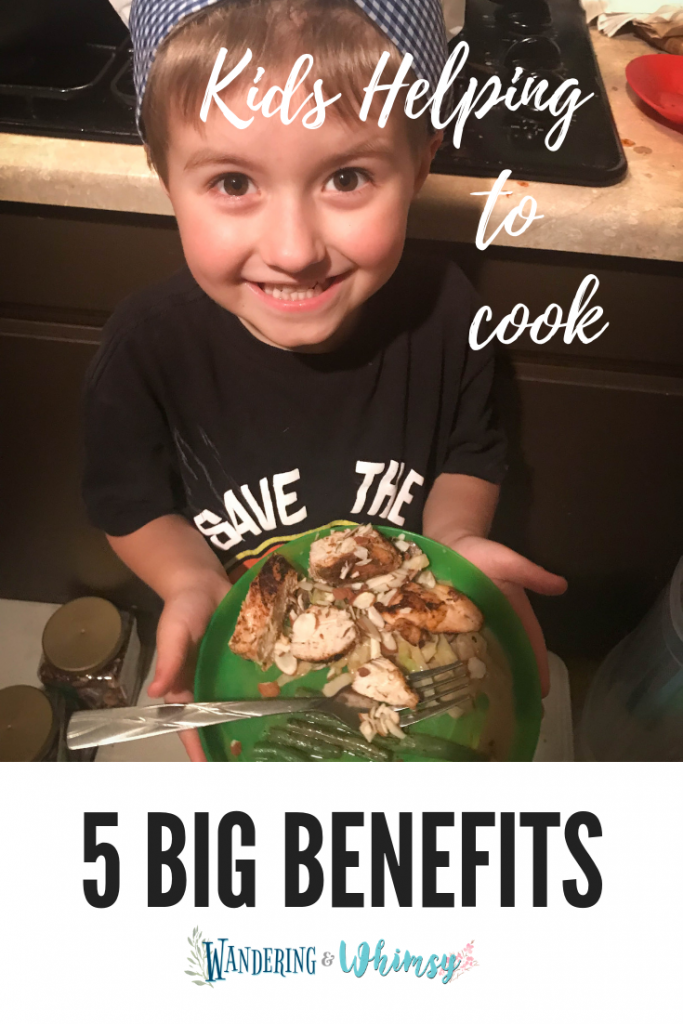 You can teach them valuable kitchen skills…which helps with safety!
If we don't teach them, where are our kids going to learn food safety "musts" like washing your hands after touching raw meat, how to properly hold a knife when cutting something, what not to put in the microwave, or what areas not to touch on the stovetop? 
I feel like I can trust the kids with bigger tasks, knowing that I've shown them how to safely do things. Let's avoid trips to the emergency room, k?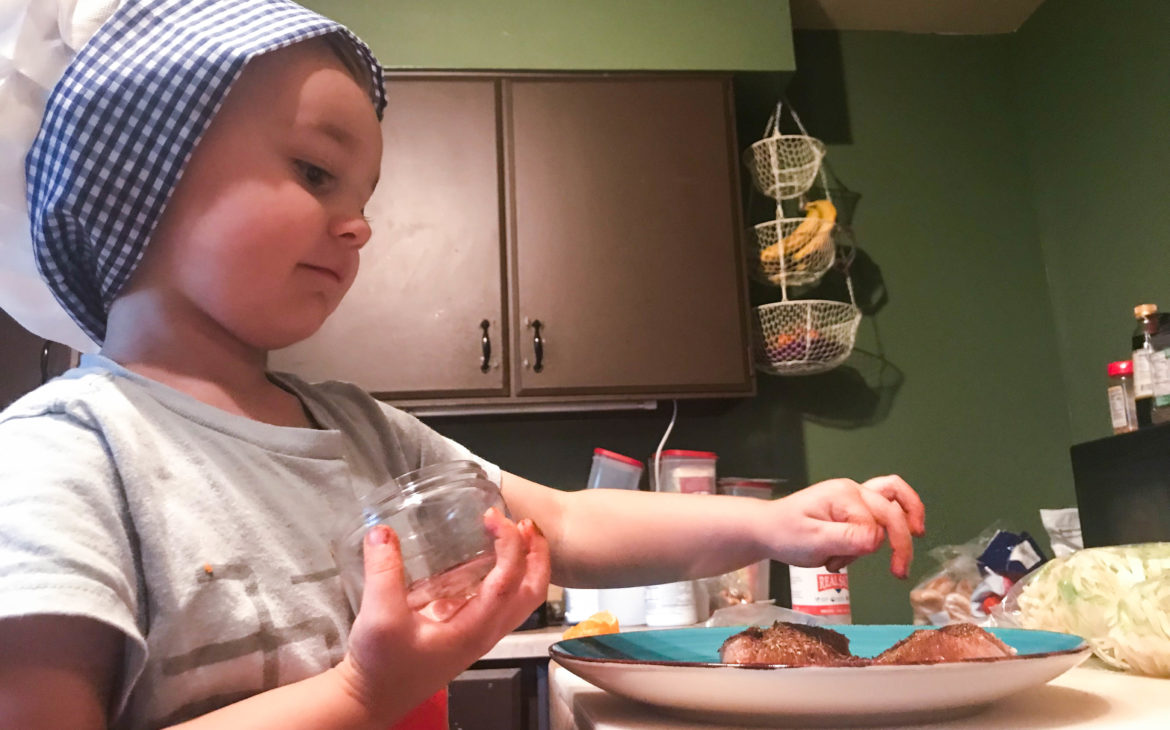 They're more likely to try new/weird food items.
We've discovered all sorts of interesting new fruits and veggies through trying new recipes. My kids have tasted things like fennel and bok choy without any arguments, because they were the one who chopped them up and put them on the plate. (Unfortunately, this doesn't always transfer when we eat out. LOL)
We also try to comment a lot during the cooking when something smells particularly good, or is really neat visually. It helps them notice all the senses that are involved with the process of cooking, and helps them learn to focus and slow down.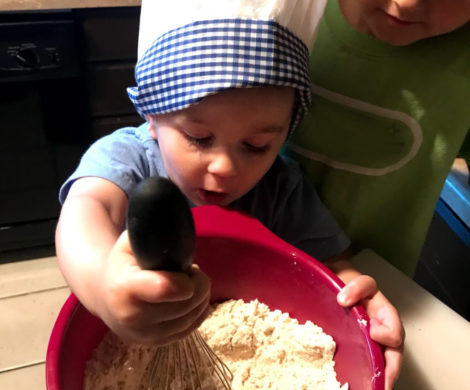 You can keep an eye on them.
They're right next to you, so you don't have that "wait, it's awfully quiet" dread that all parents get when the kids are out of our view.
Another plus is that sometimes you can pawn off the time-consuming, not so fun parts of meal prep by pretending it's the MOST IMPORTANT TASK EVER. Stemming the rosemary? Scooping the guts out of a spaghetti squash? Scrubbing the potatoes? Only my BIG HELPERS get that honor. 😉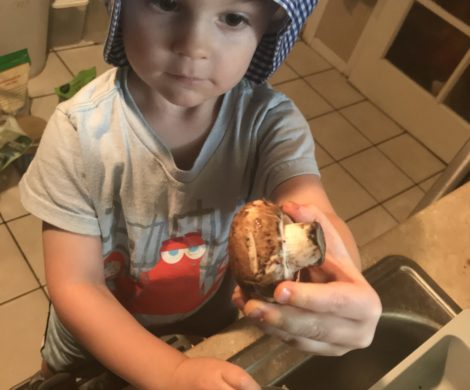 It's an opportunity to sneak in other learning.
We are homeschooling Brendan in kindergarten this year, so I'm always looking for ways to incorporate learning into our day.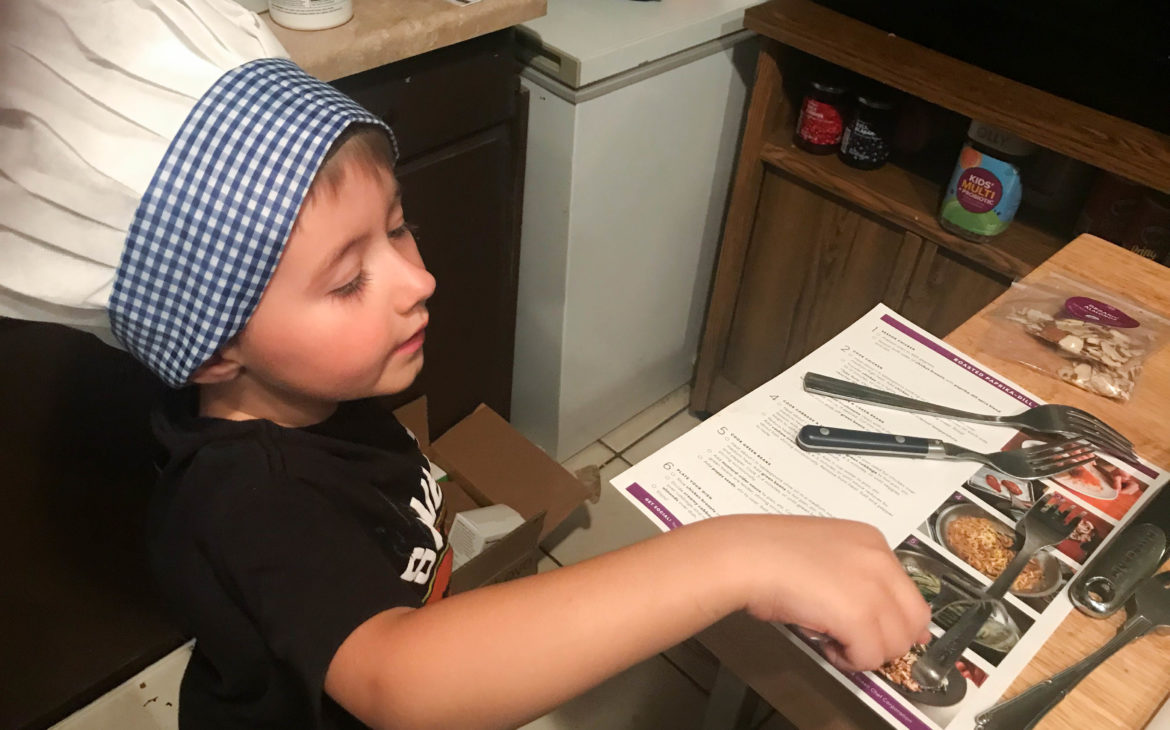 Cooking allows for all sorts of lessons! I ask the kids to count how many forks we need, or how many 1/2 cup servings make up 2 cups, or to identify which apple is red. Now that Brendan can read, I can ask him to tell me what the next step in the recipe is, too. It's great practice for reading and comprehension!
There's just something fun about gathering in one spot and creating something together. I hope the kids will cherish these memories when they get older.
Or…..maybe I'll be able to sit back and relax while THEY cook, for once. 
What tasks are you nervous about letting your kids try? Tell us in the comments below!