Solo: A Star Wars Story Movie Night Party!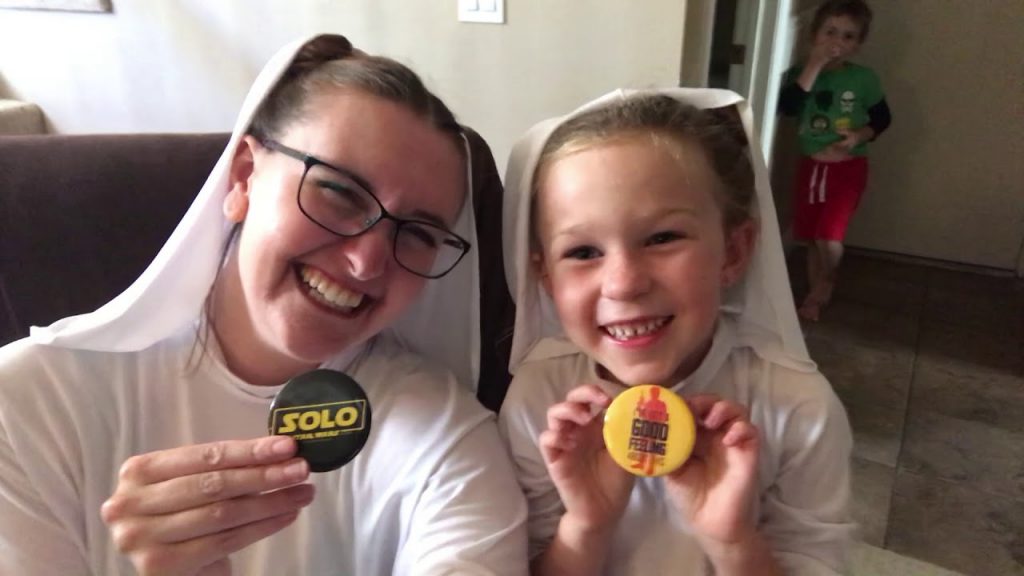 If you've ever met us, you know that we enjoy just about every big "geek fandom" out there. (Harry Potter, Star Trek, Doctor Who, Disney…we get excited about them all!) Star Wars, however, is one that seems to bridge multiple generations and really brings people together. I mean, think about it – have you ever met someone who DOESN'T enjoy Star Wars? (If you have, I feel sad for them.) So we were thrilled when Ripple selected us to get to host a house party to premiere the new film in the Star Wars canon, "Solo: A Star Wars Story."
"Solo" tells the backstory of – who else? – Han Solo, a major character from the Star Wars universe. We get a look into his past and how he became the scruffy looking nerf herder that we all know, with his best bud Chewbacca by his side. We had seen the film at the drive-in when it first came out, so we already knew that we'd enjoy it, but we were looking forward to catching more details and paying closer attention…sometimes the visual effects can get a bit muddy and lost on a drive-in screen. (Though it's also possible that I missed part of the movie due to a potty-training toddler who HAD TO GO RIGHT NOWWWWWW! Every parent has been there, right?!?)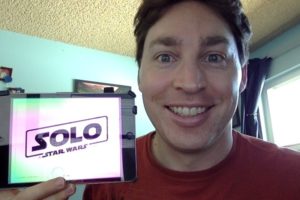 Josh was pretty excited to host our party, as you can see. Admittedly, Star Trek is the sci-fi series at the top of his list (this guy dressed in a full Starfleet uniform in his 4th grade school picture), but he loves Star Wars as well. That's right, it IS possible to love both! 😉
Ripple sent us a free "Party Pack" containing popcorn, a branded blanket, some cute quote buttons, images, and of course the movie itself, which we could stream from any device. I love streaming; it's SO much easier than remembering to bring a physical disk somewhere, and worrying about the kids breaking it or getting all smudgy. Plus, you can view it whenever you want as long as you have a smart phone, tablet, or connected tv.
We chose the date and sent out the invites. Instead of hosting the movie night at our own house, Josh's awesome sister offered to let us have it at her place, since our family would be gathering there for another event earlier in the day, and her kids are especially big Star Wars fans. Awesome!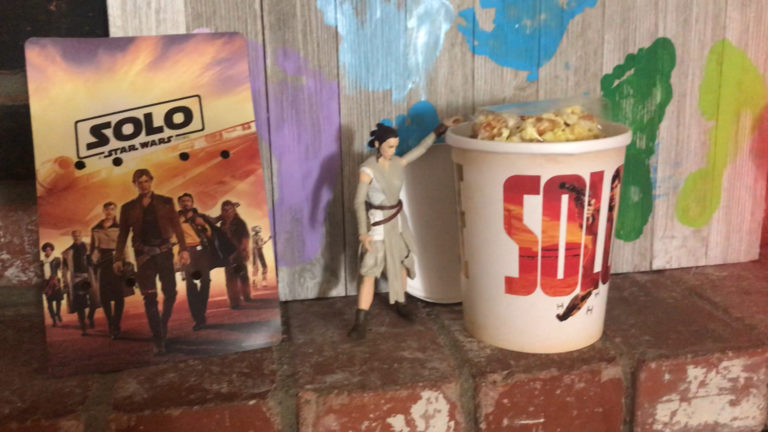 We all dressed up in our favorite Star Wars shirts and even a few spare costumes (doesn't everyone have those lying around the house? Haha) We didn't even need to decorate…my talented little niece had already plastered the walls with her original drawings of her favorite Star Wars characters. (This girl is crazy wonderful at art…check out this Yoda she drew…she's SIX, people!)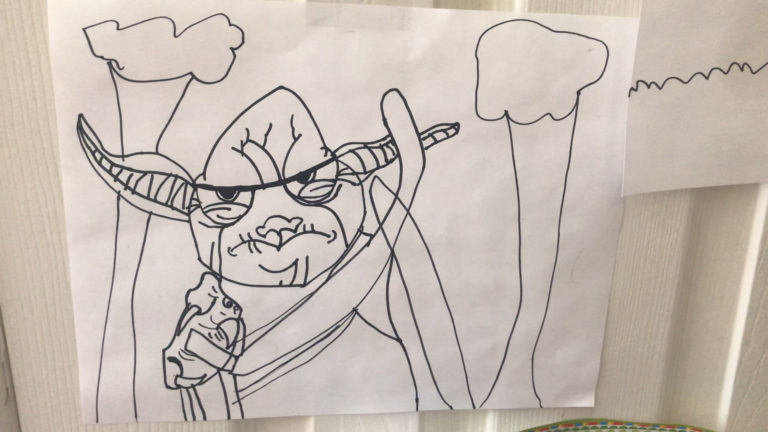 Everyone shared some yummy snacks in our red Solo cups (red Solo cups…get it?) and gathered around the TV. They all cheered when the familiar Star Wars logo came onscreen in the first few minutes!
The movie itself is really enjoyable. If you like action/adventure with a dash of humor and a bit of a heist with a pinch of romance thrown in, this is a great choice. There are a few scary moments and typical Star Wars style battles, so use your best judgment if you have smaller children watching. My two year old got a little "nervous cuddly" during a few intense parts, but was jumping up and down cheering when the speeders raced or Chewbacca appeared onscreen. It honestly seemed to please the younger AND older crowd, which is pretty rare.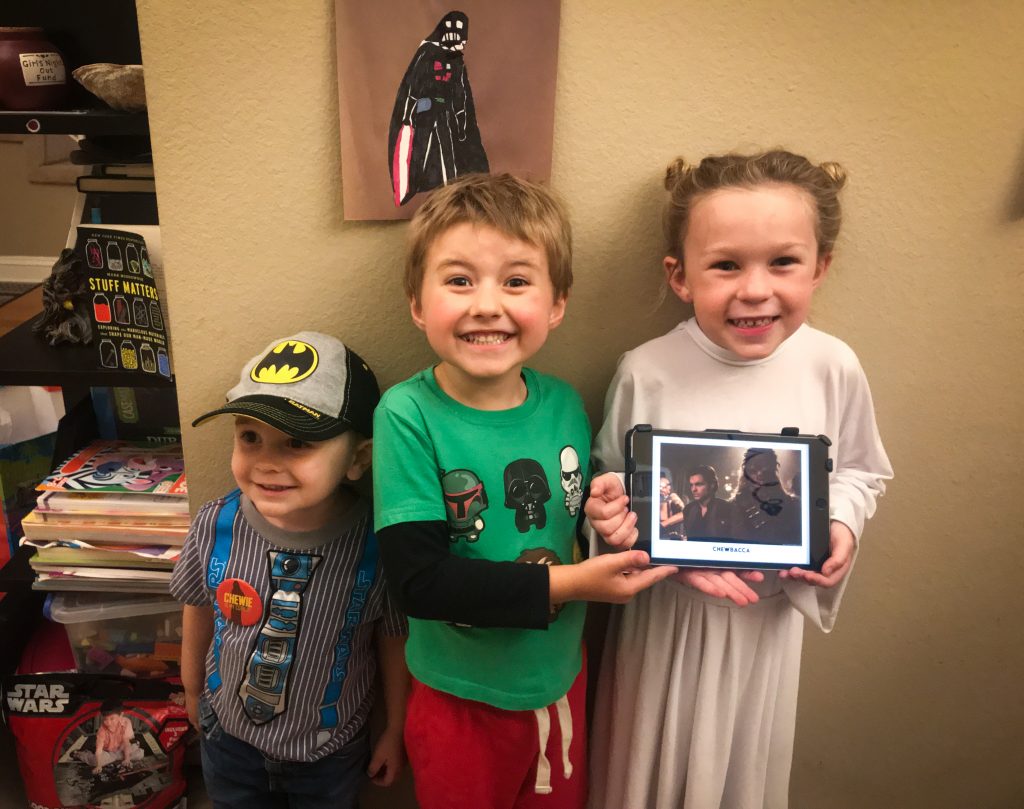 You'll probably enjoy this most if you already are familiar with the Star Wars films. I imagine that the story is fun on its own, but there are all sorts of little hidden bits and inside jokes that you'll recognize from the original films while Han Solo's backstory is being told. Keep an eye out and see how many you catch!
Family movie night was definitely a success! If you love hosting get-togethers, I highly recommend you check out Ripple Street. They often offer house parties for things like movie releases, toys, and even household appliances. If chosen to host an event, you just have to be willing to show the things you receive to your friends, and complete a few tasks like uploading pictures of your event. It's pretty easy to do, and we were glad we took the time to sign up.
Finally, if you missed "Solo: A Star Wars Story" in the theaters, don't worry! You can easily stream it RIGHT NOW here: https://amzn.to/2xzkze8
Or, if you'd rather have a physical disk shipped to you, here's a link to the Blu-Ray! https://amzn.to/2NBH8ca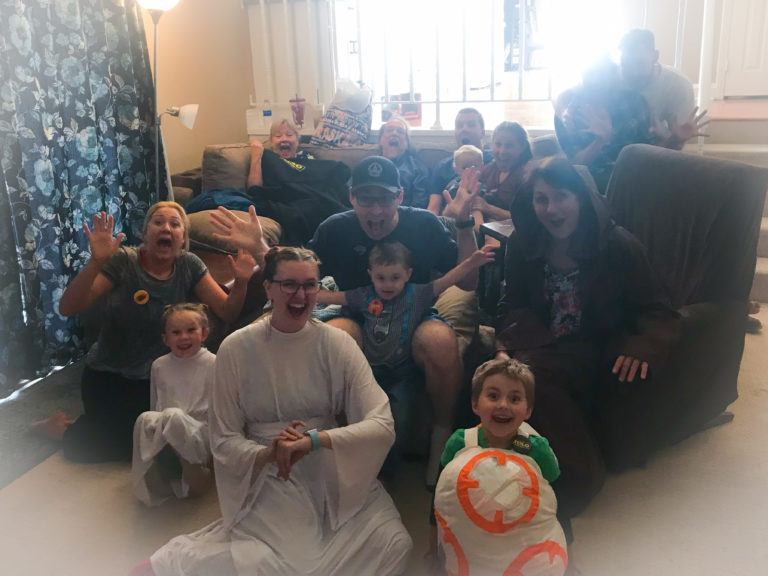 Be sure to let us know what you thought about the movie in the comments below. What was your favorite part?