Giveaway! Disney/Tim Burton's DUMBO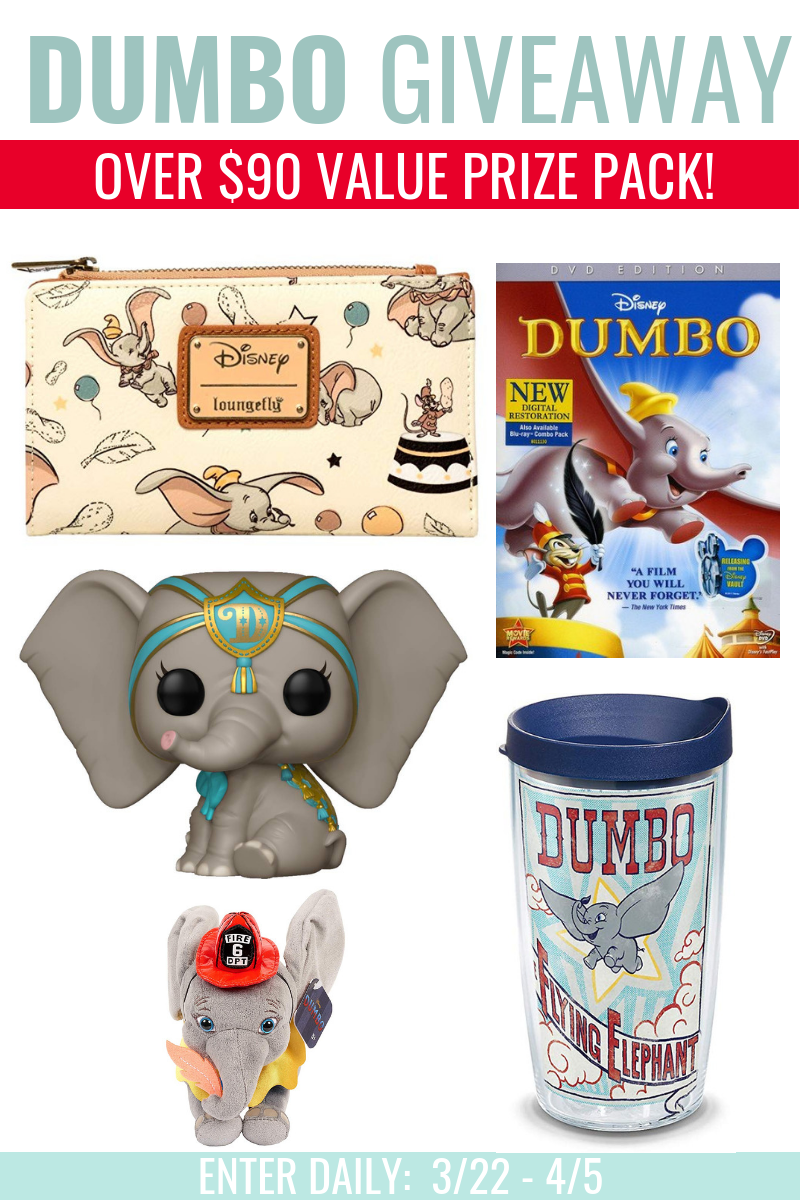 The boys had WAY too much fun last weekend at the STEA2M Fair educational event we attended at the Fairplex in Pomona. Disney had a sponsored booth there just for Dumbo, their newest live-action remake of the classic film.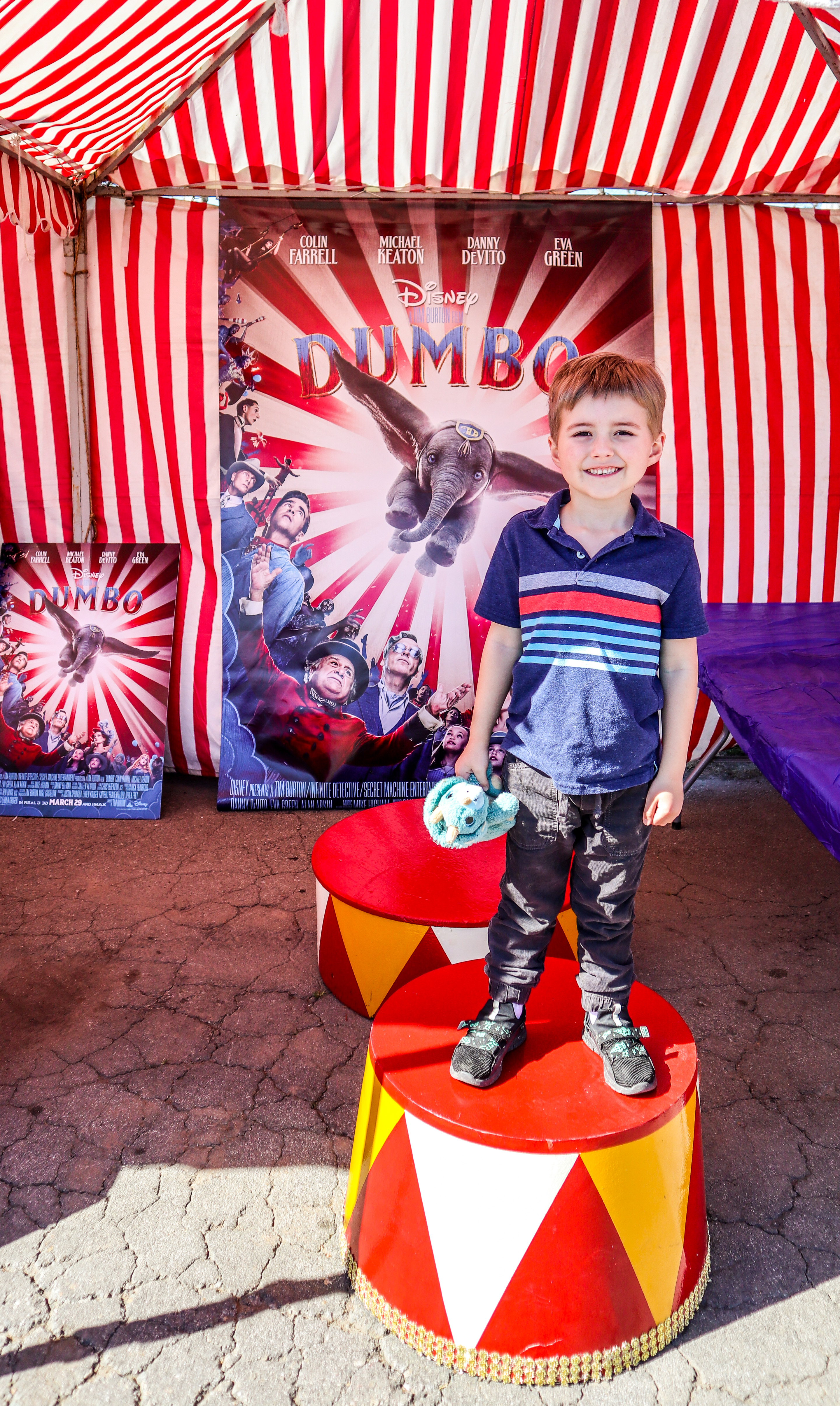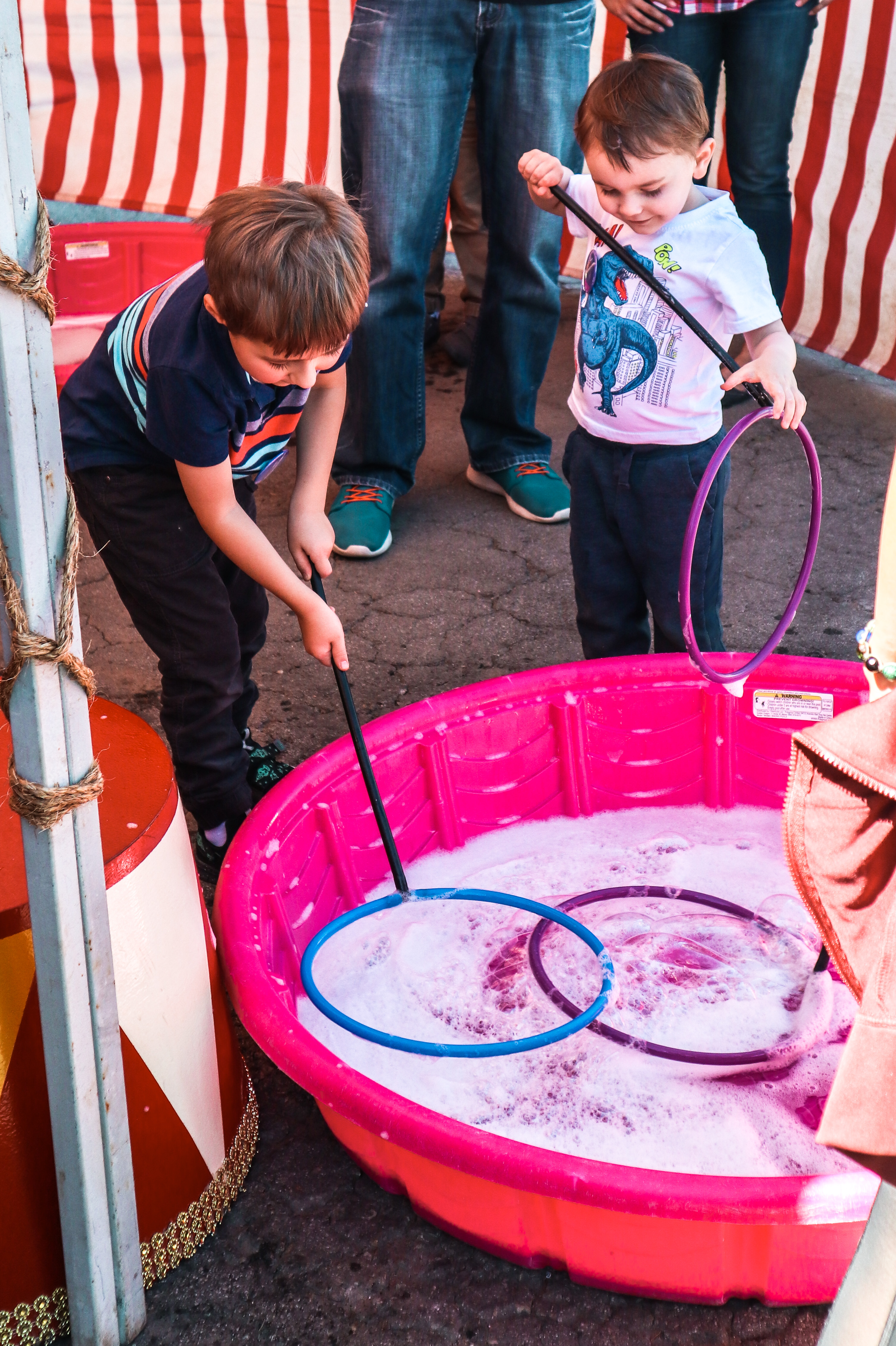 They played with giant bubbles for what seemed like hours, posed on a circus stool, and even waited patiently to get their face painted like animals in the "circus tent!"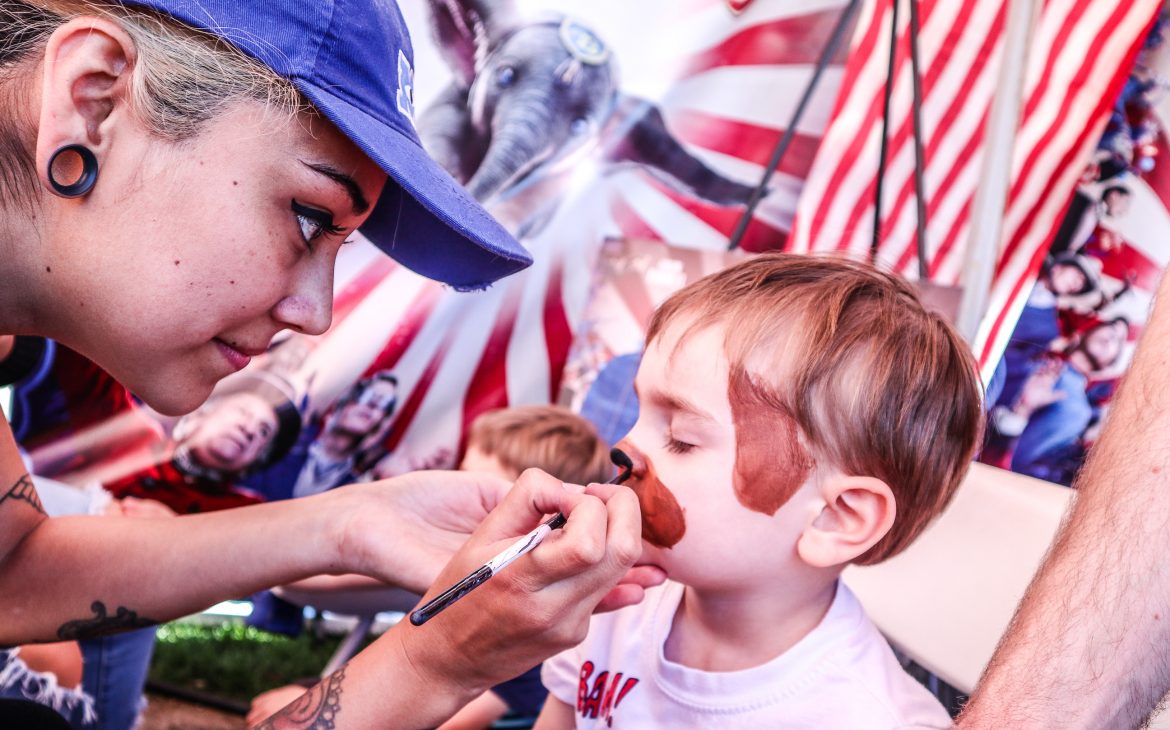 Obviously, the kids are now begging us to see the movie. (Disney sure knows how to market!)
How about you? Are you excited to see how Disney handles the remake? Tell us what you think of the trailer so far, by commenting on this post!
But first…
Wanna Win Some Great Dumbo Swag? Enter Our Giveaway!
Dumbo is once again coming to the big screen, in a new way! To help celebrate this new Disney release, Wandering & Whimsy and The Hopping Bloggers have come together to bring our readers a Dumbo prize pack worth over $90!
This Dumbo Prize Pack Includes:
Products subject to change based upon availability.
Struggling circus owner Max Medici enlists a former star and his two children to care for Dumbo, a baby elephant born with oversized ears. When the family discovers that the animal can fly, it soon becomes the main attraction — bringing in huge audiences and revitalizing the run-down circus. The elephant's magical ability also draws the attention of V.A. Vandevere, an entrepreneur who wants to showcase Dumbo in his latest, larger-than-life entertainment venture.
See Dumbo in theaters 3/29!