Lillebaby – The ONE thing every baby on the go needs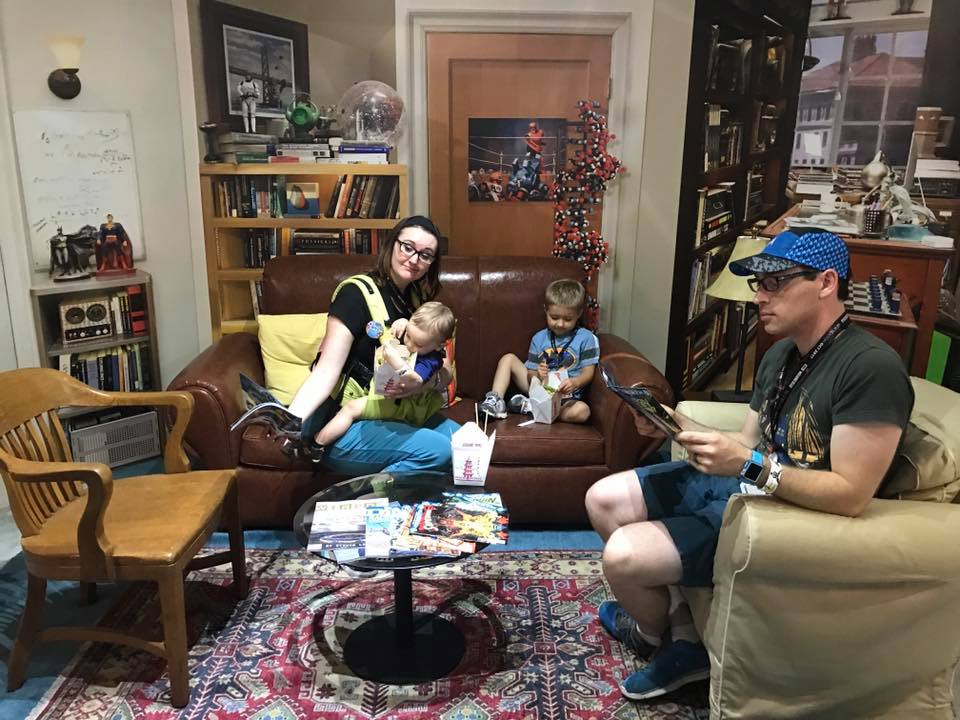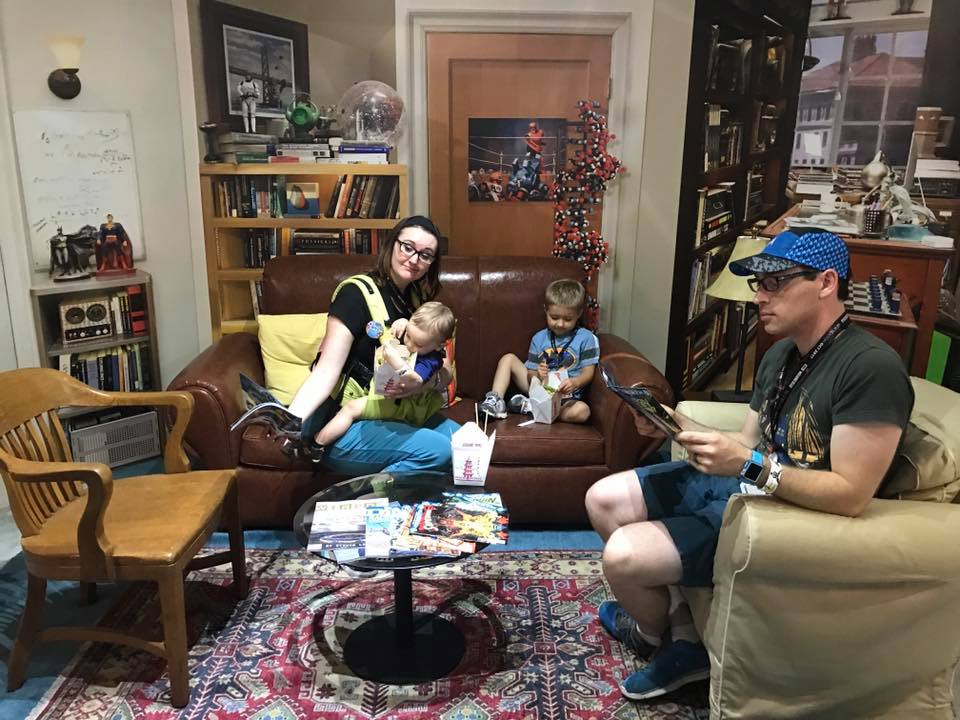 When first-time moms ask me what they REALLY need on their baby registry, I don't hesitate to tell them that there is one item I wholeheartedly recommend as a must have: the Lillebaby carrier!
Working in the entertainment industry, I often need (and want) to attend large events like comic/pop culture conventions. Josh was always happy to join me, but once we had young kids, it posed an extra challenge. Babies require so much STUFF to get them through the day, and you have to think about planning in feeding times and naps. Sometimes leaving them at home isn't possible if you're nursing or the baby is extra clingy. 
It's also not always easy to navigate crowds with a giant stroller, and sometimes they are flat out prohibited. So what's a mom who wants to get out of the house to do?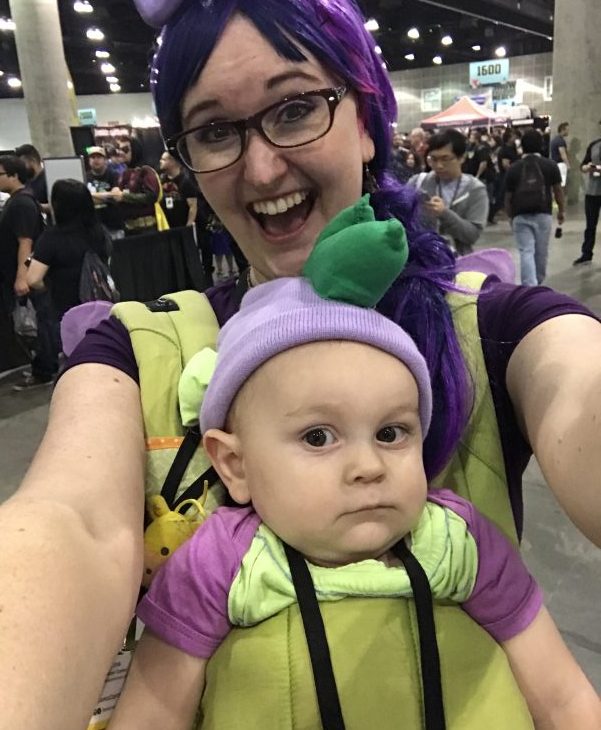 Enter the Lillebaby. I am so thrilled I discovered this thing!
The "Lille-love" is strong here. There are so many reasons why I recommend it to every parent I meet. Here are just a few:
It's super comfy, for parent AND baby.
Some carriers might be comfy for baby, but dig into mom or dad's shoulders or is difficult to put on. We tried a few cheap knockoffs that we found on sale in stores, and quickly learned WHY they were so cheap. Our backs and necks hurt after wearing them for just a short amount of time. Plus, many of them needed special inserts for the newborn stage, and couldn't be used once the baby grew bigger. 
Not so with the Lille. It is one of the few carriers that grow with you from birth to late toddlerhood. I've even seen parents who successfully use it with their five year olds!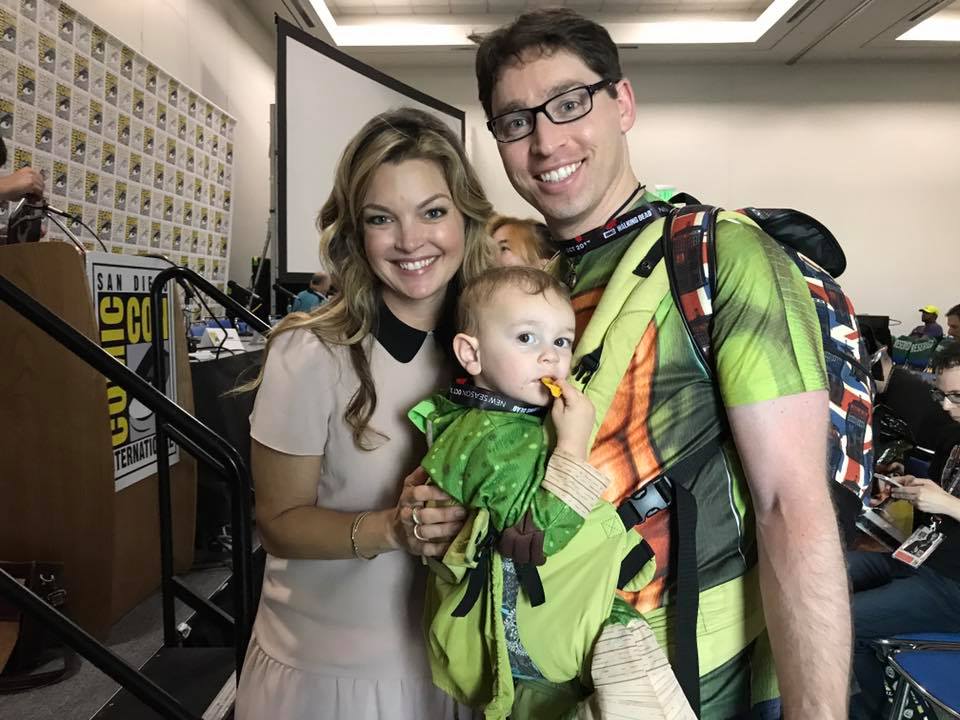 You can make it work for YOU.
The Lillebaby carrier has SO many areas that you can adjust to find just the right fit. The shoulder straps are nice and thick, and you can lengthen the straps on the waist or side easily. I have a very tall torso, and both my husband and I could adjust it quickly to fit either of us. It comes with a back support that slides onto the waist strap, which helps tremendously in preventing any lower back pain. 
I could even put it on all by myself, by leaving the back shoulder strap attached, buckling the waist band, holding the baby against me, then flipping the shoulder strap over my head and buckling it under my arms. (Check out the Lillebaby group on Facebook...they are so helpful with advice for finding the perfect fit, and tutorials on ways to wear your Lille!)
Another unique thing about Lillebaby is that many of their carriers allow you to face your baby both inward and outward safely. When they are very little, you'll need to curl them inward against you. But once they can hold their head up and may enjoy seeing more of the world around them, you can position them to face outward (Most other carrier brands aren't designed to do this…it may cause issues with the baby's hips if they are seated incorrectly, so Lillebaby has designed their carriers to be ergonomically sound). This came in handy when we watched a parade at Disneyland. I was able to position Toby up high enough to see everything, without worrying about him falling while he waved his arms and excitedly danced to the music.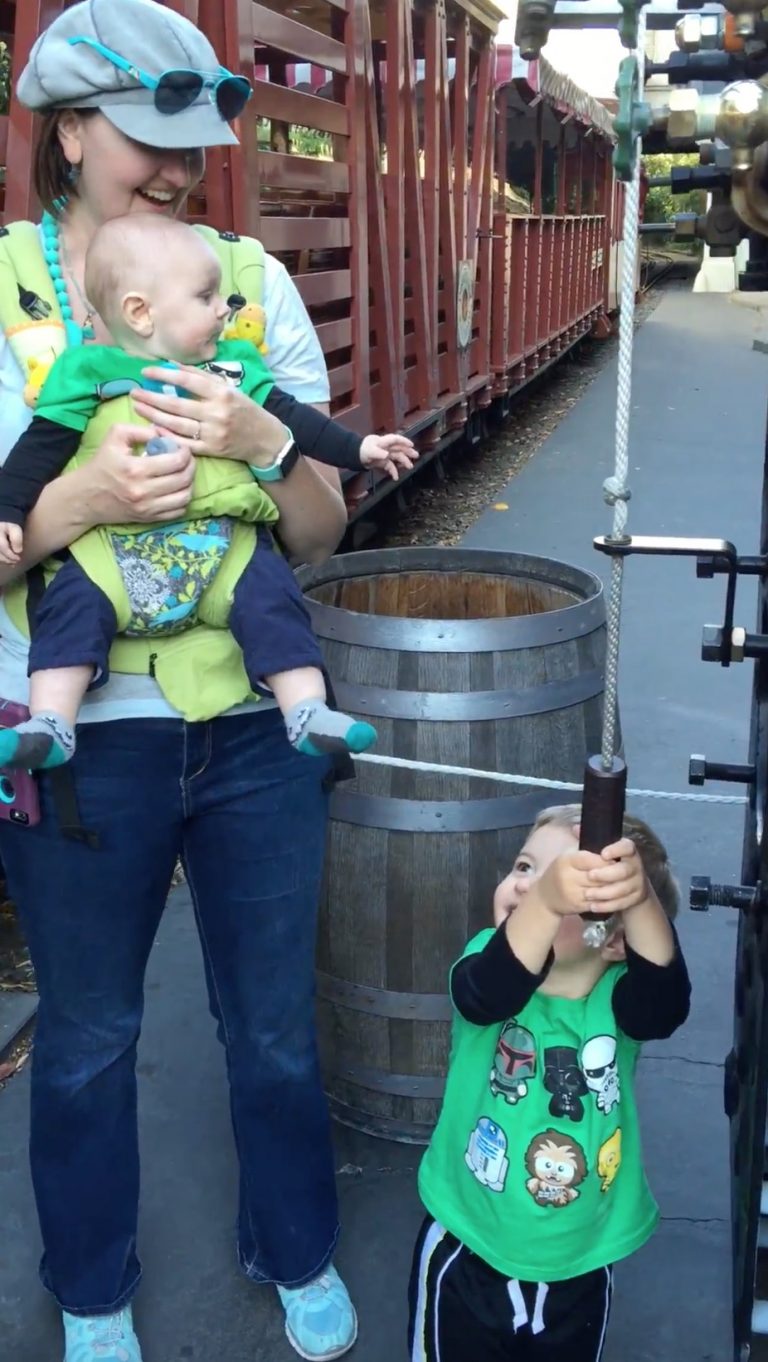 There are also plenty of options for customizing the carrier for your needs. I chose the Organic Complete model, with extra soft cotton.
If you live in a very hot or humid climate, you might opt for the Airflow model, which has a zip-off panel that lets your baby sit against mesh to avoid overheating.
If you live in a cold climate, there are warm thermal covers. If you have a toddler and tend to travel to both hot AND cold climates, the CarryOn All Seasons might be your pick. Something for everyone!
Speaking of which..
Look at all the cool patterns!
Once I chose my beautiful lime green carrier with the pretty swirls, I had to force myself not to buy more colors. There are SO many unique choices! Whether you want something ultra-feminine, neutral so the guys in the family will wear it, fancy and sophisticated, or wild and rebellious, Lillebaby has an option for you.
There are Disney carriers. There are seashell embossed carriers. There are doll-sized carriers for siblings to play with. There is even a WORLD OF WARCRAFT CARRIER!!! Talk about cool geeky mom finds.
It makes feeding time easy.
I don't just mean the baby! Have you ever gone to a restaurant with a baby who has to be held all the time, or they'll scream? It's not fun. It usually means one person has to entertain the little one while everyone else eats, then trade off. Or else you have to hold the kid and try (usually messily) to eat with one hand. We figured out a better solution…we'd put baby in the Lillebaby on our backs. He would curl up against us and happily cuddle, while we had our hands free in front to eat.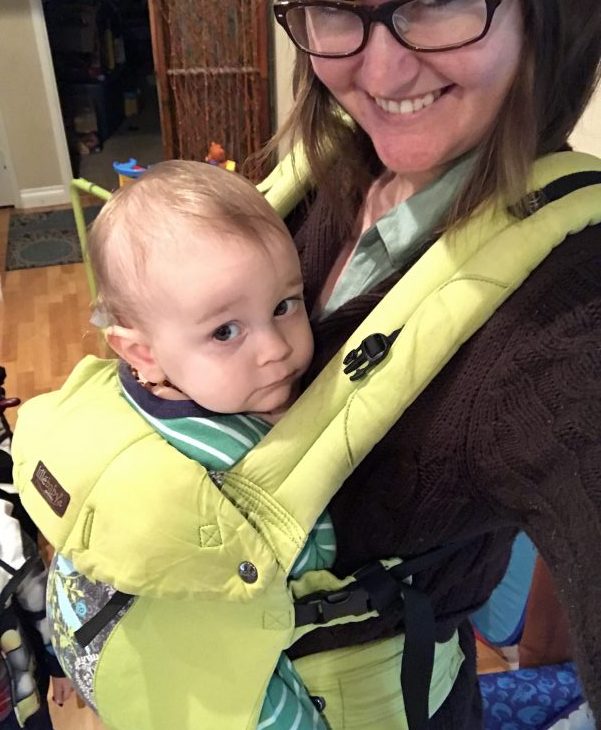 If you are breastfeeding your baby, a Lillebaby can serve as your cover and nursing pillow in one. My Organic Complete had a head cover that would flip up to go over the baby's head if you wanted it to. I got really good at being able to feed the little one on the go…even while walking! They're already positioned in the right place, so all I had to do was put the cover up for privacy, and voila. Fussy to happy instantly.
And usually, this would lead to the fact that…
There is magical sleepy dust in these things.
When you're spending the day away from home, nap times tend to get skipped or messed up. There's lots of noise, and not many comfy spots to lay your baby down. So the Lille can be a big help with this. In our case, it almost never failed; if baby got fussy or seemed tired, all we had to do was put him in the carrier, cover the top of his head, and walk around a little bit. It was like magic…in a short time, he'd fall asleep and stay asleep, sometimes for over an hour, while we went about our day.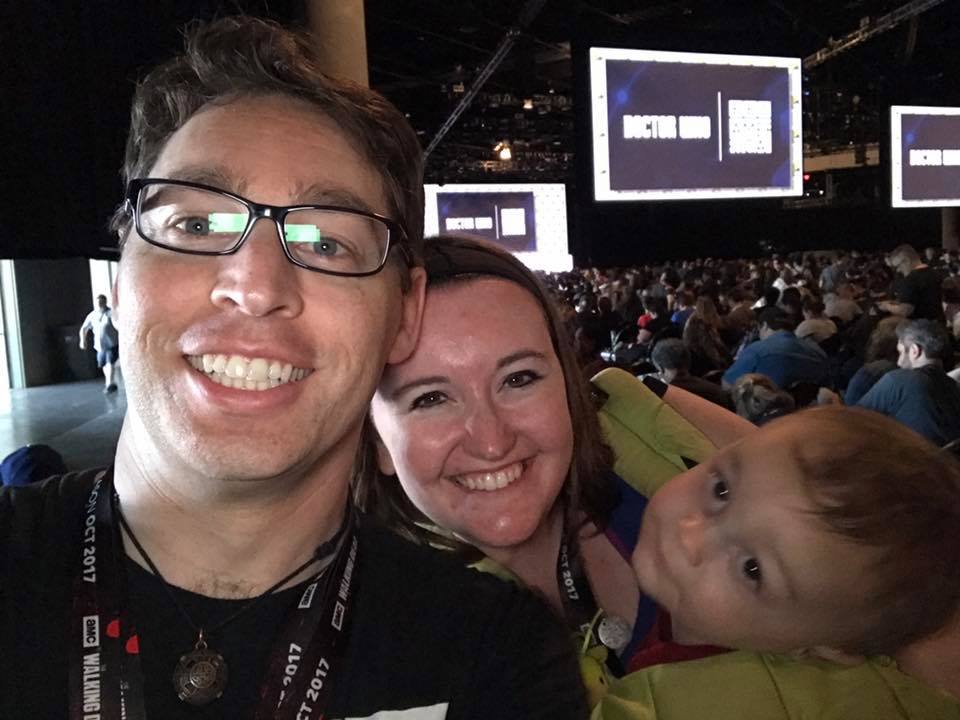 Theme parks, conventions, concerts, even a movie premiere! If we needed baby to be quiet and contained, the Lille was a lifesaver. It allowed us to take the kids to so many things and places that might have been nearly impossible otherwise!