Gifts for Geeks – Fandoms, Fashion, and Gadgets!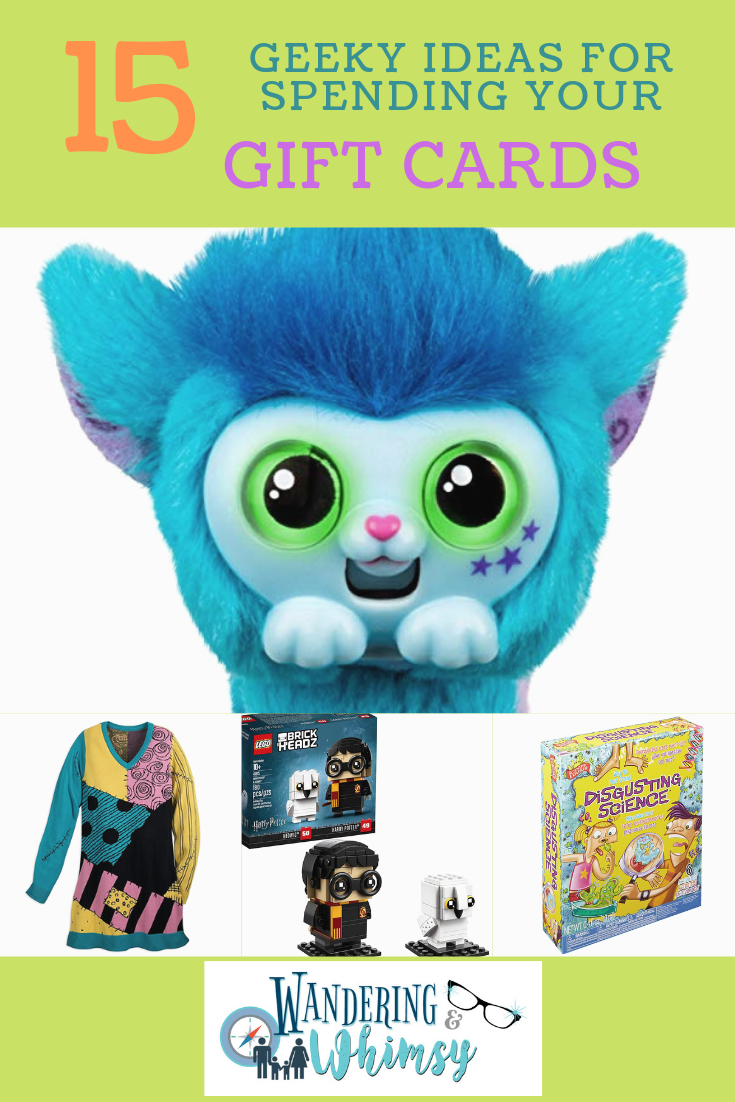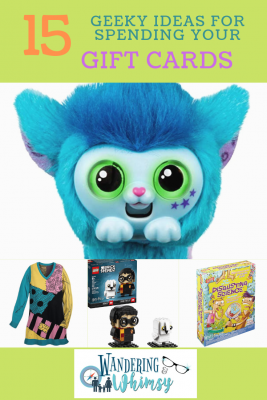 *We like to share things we find helpful with our readers, so this post may contain affiliate links. If you click on them, we will receive a portion of any sales made, at no additional cost to you. We appreciate it! See our Disclosure page for more details!
If you know us, you know that we LOVE discovering geeky finds. This Christmas, we had so much fun spoiling eachother and our families and friends with unique, fun things we've found, so we'd love to share a few of our favorites with you!
Did you get gift cards or cash for Christmas, and need something to spend them on? 
Need ideas to add to your birthday wish list for 2019?
We've got you covered.
Here are 15 of our favorite gifts we've given or received this year. Check it out!
1. Skyo the Wrapple - from Little Live Pets
Yes, this cute little fuzzy guy is definitely #1 on our list because Laci is the voice of it, but it was also a BIG hit with all the kids in the family. Everyone from the 6 month old baby to the grandparents marveled over Skyo's silly chittering and the fun THWACK of the slap bracelet function. If you have more than one, they even sing and talk to eachother! It warmed our hearts to watch the kids petting their Skyo and talking to him as a friend.  
2. Geeky Sock-A-Day Calendars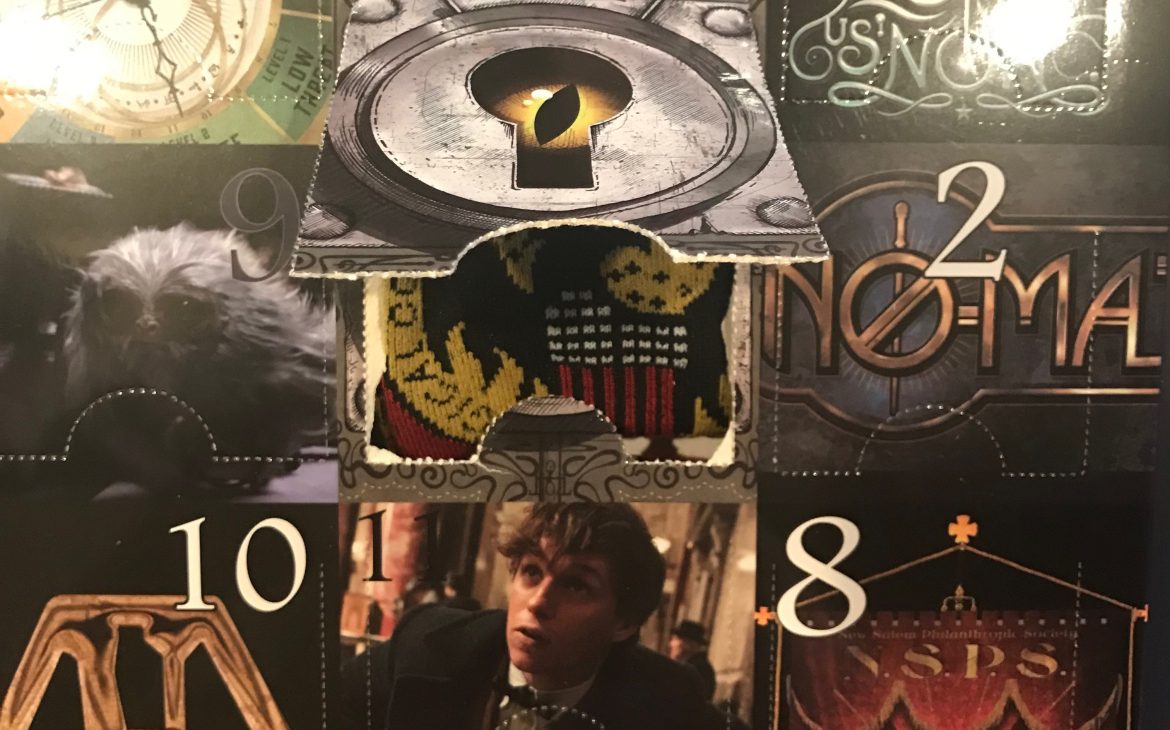 Getting surprises is SO much fun, isn't it? These are technically for the "12 Days of Christmas," but we think that anyone would enjoy getting them any time of the year.
Laci had fun finding daily surprises with her Fantastic Beasts themed sock calendar, and also a Disney Princess one. 
She's definitely covered as far as cute socks go, this year!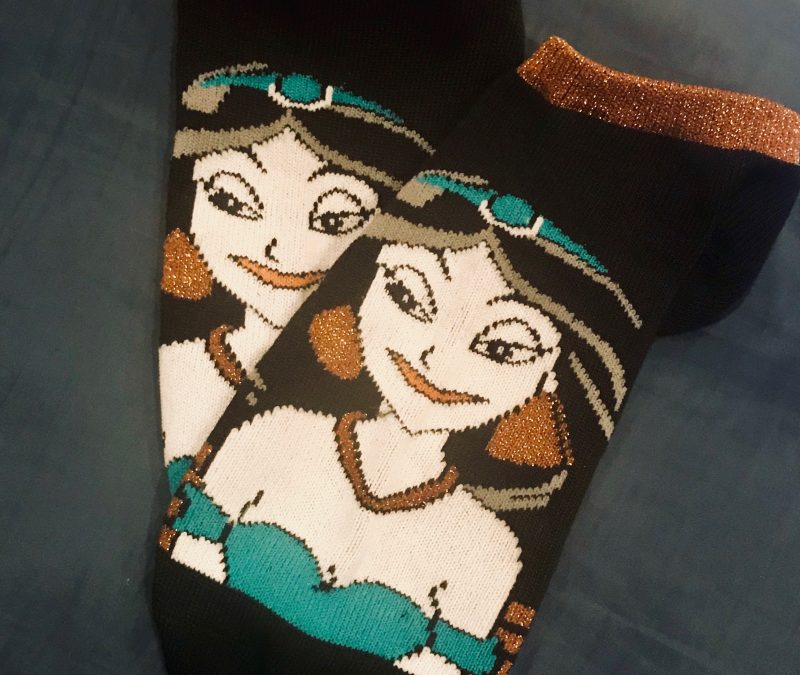 3. Dancing Jesus Bobblehead
OK, be warned: so some people might find this…a bit…sacrilegious. But you've gotta admit, it makes you smile!
We found this at a booth at San Diego Comic Con and just couldn't resist picking it up as a Christmas gift for our pastor. Luckily, they've got a great sense of humor and loved it. 
Besides, we just celebrated Jesus' birthday…surely he wants to boogie a little? 😉
4. Magic Science/Disgusting Science Kit
Brendan is really into science experiments this year. And since we've started homeschooling, these sets that his grandparents gave him are going to be perfect to incorporate into 2019's curriculum!
The Magic Science kit comes with test tubes and chemicals that allow your kid to mix "potions" and make things change color, while teaching you the science behind it!
The Disgusting Science kit dives into the grosser biology of the human body, with experiments like creating "fake snot" and growing friendly molds and bacteria. 
It's perfect for boys who giggle at anything icky!
This is SUCH an adorable gift that Toby loved!
Parker Bear is a huggable, super soft plush toy that comes with his own doctor kit in his backpack. Your child can give him x-rays, take his temperature, and even treat his ailments in Augmented Reality if you download the free app, Parker by Seedling! 
Toby had so much fun playing doctor, and "taking x-rays" all by himself.
You can also get the separate Bedtime Kit that teaches your child to prepare for sleepytime by helping Parker with his bedtime routine. 
It comes with a cute robe and slippers for Parker, plus a matching sleep mask and toothbrush for your child. You can read a bedtime story and brush teeth together. So. Cute.
6. Matching Jack and Sally Jackets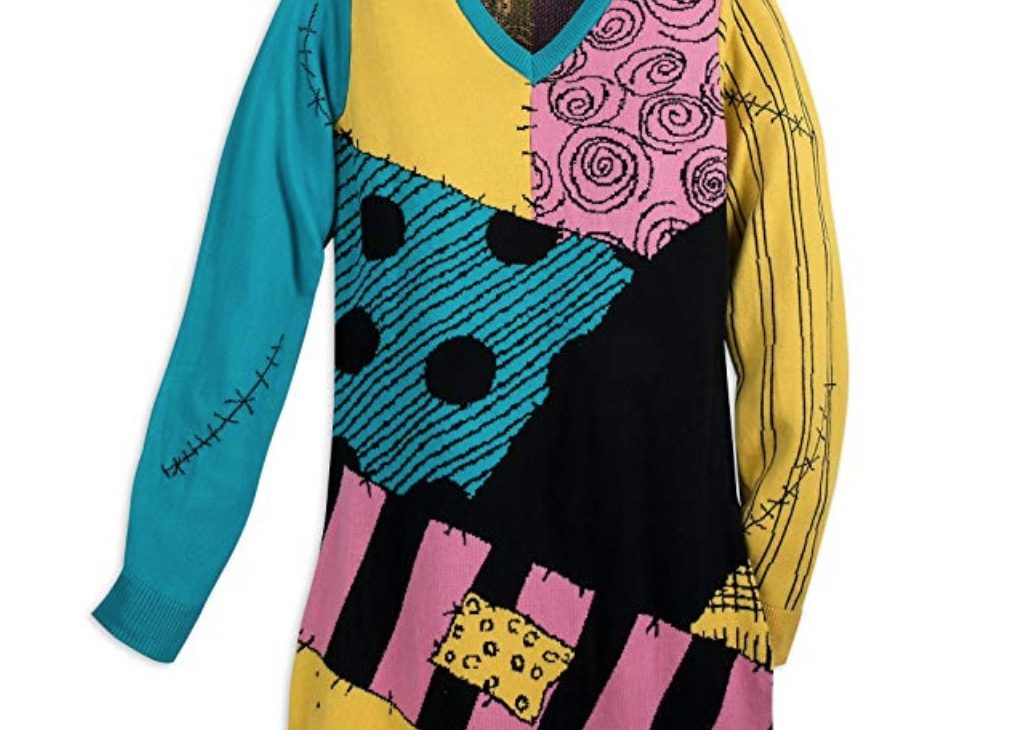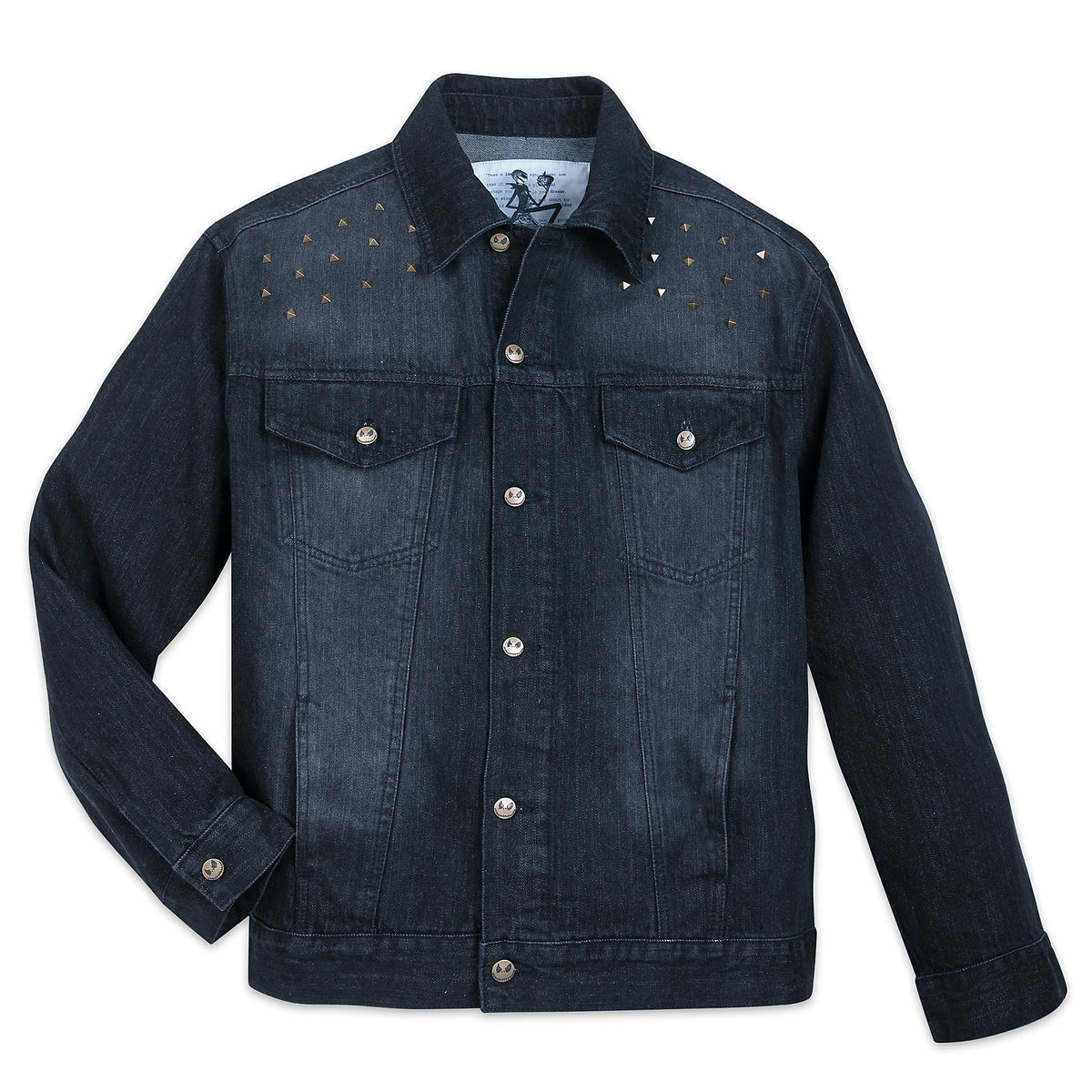 Josh and I love The Nightmare Before Christmas. Back in 2005, we even dressed up as Jack and Sally (with our dog and cat as Zero and a bat) and won Petco's Halloween costume contest!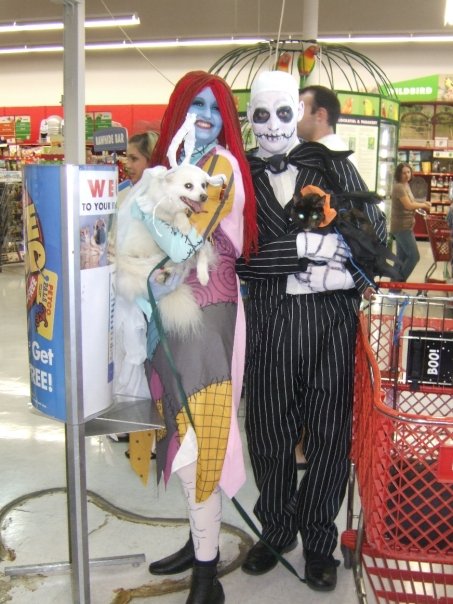 So when we saw these outfits at the Disney Store, we had to snag them. How cute is this Sally dress? I love how it's nice and long, so I can wear it over leggings.
Josh loves the details on his jacket, like the engraved Jack Skellington head buttons and the cool Jack stamp on the back. 
7. Harry Potter Brick Heads
We love finding collectibles that also double as an activity!
The boys have enjoyed doing the LEGO Star Wars Advent Calendar this year, so we knew that they'd really like putting together these figures. 
Since we had passes to Universal Studios Hollywood last year and visited Hogsmeade often, the boys now are Potterheads too (heck, when a light turns on, they yell out "Lumos!"). Toby adores Hedwig, so he gets to put together that one. Brendan is enjoying reading The Sorceror's Stone, so he gets Harry!
Every time we've seen one of these cool Metal Earth sets displayed at one of the many conventions we attend, I notice Josh looking longingly at them.
So it was a no-brainer to pick one up for his Christmas gift! 
These look like so much fun to build. And they look really cool assembled! 
You don't even need any glue or soldering knowledge…just a pair of tweezers to help you bend and connect the pieces with tabs.
11. Alpha Bots Transformers
Do your kids love Transformers?
These things are so cool. Both boys were occupied for hours, turning each letter into mini robots and back into letters. Slip a few of these into your purse for on-the-go times when you need to distract the kiddos.
The adults enjoyed them too…they're great fidget toys!
Laci was super excited to find this book for Josh's uncle, who is ACTUALLY a botanist. (It's true! He's even been on Mythbusters as an expert)
This could be a great gift for that amateur mixologist friend, or gardening enthusiast relative who is hard to buy for. It looks like it has all sorts of interesting stories! 
13. Wet Suit/Snow Changing Mat
We found this cool item for Josh's surfer brother, and when we took a closer look, we discovered how useful it could be to just about ANYONE who does outdoor sports.
While it's meant to lay down at the beach to allow you change your wetsuit without getting it sandy, there are a ton of uses I can think of. 
Changing out of snow boots after skiing? Folding up wet swimsuits? cleaning up muddy boots after hiking? Totally!
Personally, I might get one of these for myself for our next beach trip. Last time I attempted to take the boys solo (read about that hilarious mis-adventure here), they had to stand in a dirty area behind the car while I brushed all the sand off and wrapped the wet swimsuits in towels. This would have made it a lot easier to contain!
Add in a cute microfiber cover-up like this one for the adults to change in, and this might be the perfect gift pack for families who like to go to the beach.
These were great stocking stuffers for the ladies, but be sure to snag some for yourself!
I love these. I always used to use makeup remover wipes in the past, but sometimes they stung my eyes or didn't take everything off well. Not the case with these…just run them under warm water, and they scrub off all your makeup, even waterproof stuff, with ease! 
You can wash them in the machine, and reuse them many times, so they're eco-friendly. They are excellent to pack for travel, too!
15. Strandbeest Model Kit
Have you ever seen a Strandbeest in the wild?
Oh my gosh, they are SO cool.  Check this out:
They totally look alive, don't they?!?
A Strandbeest is a sculpture created by a Dutch artist named Theo Jansen, that moves on its own in the wind. 
And now you can build your own little "pet!" I think this would be a great gift for anyone who loves building models.